Flood Alert: Tension As Kainji Dam's Bank Overflows
Select Language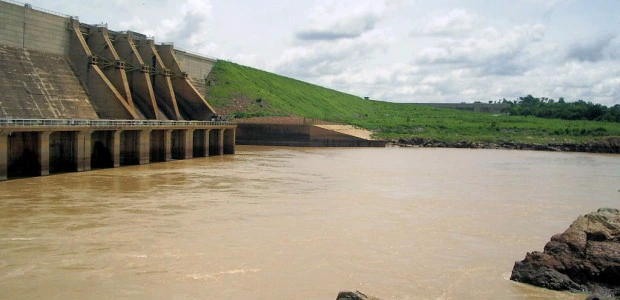 The banks of Kainji Dam Hydro Power Plant, Niger State, burst on Monday, due to an undisclosed reason(s).
This was made known via a social media video.
Kainji dam, which is located in Borgu LGA of Niger State, comprises the civil dam structure, the gated spillway, the hydroelectric turbine and generators, and a navigation lock, with monitoring and control systems.
What you need to know
The dam was designed to have a generating capacity of 960 megawatts (1,290,000 hp); however, only 8 of its 12 turbines have been installed, reducing the capacity to 760 megawatts (1,020,000 hp).
It generates electricity for all the large cities in Nigeria. Some of the electricity is sold to our neighboring country – Niger.
Also, occasional droughts have made the Niger's water flow unpredictable, diminishing the dam's electrical output.
Details soon …