Breaking: Presidency Apologizes To Nigerians Over Bank Re-registration Memo
Select Language
Recalled that The federal government of Nigeria order every Nigerian who own an account with any bank to submit their self-certification form to banks or lose their bank accounts. This was made known yesterday and today, they apologise for misleading the general public.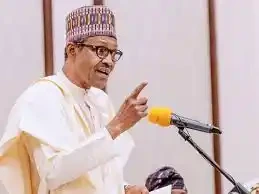 Recently, the government led by President Muhammad Buhari ordered all account holders in all banks (financial institutions) to obtain, complete and submit Self-Certification to their various banks. Not just banks, but all other insurance companies and other financial institutions too.
Speaking through the verified Twitter account of the government of Nigeria. Claiming the form is prudent and very necessary to financial institutions to perform due to perseverance procedures in relation to the Income Tax Regulations of 2019.
FG said refusal or negligence to cling on to this simple instructions attracts punishments which may include monetary penalty or suspension of bank accounts of defaulters. They information was declared for all but wasn't, it's just a mistake.
A few minutes ago, FG speaks through the same twitter handler, begging Nigerians for forgiveness over misleading twitter post that caused panic among Nigerians. They claim the self-certification stuff is for FIRS and not for everyone as claimed earlier.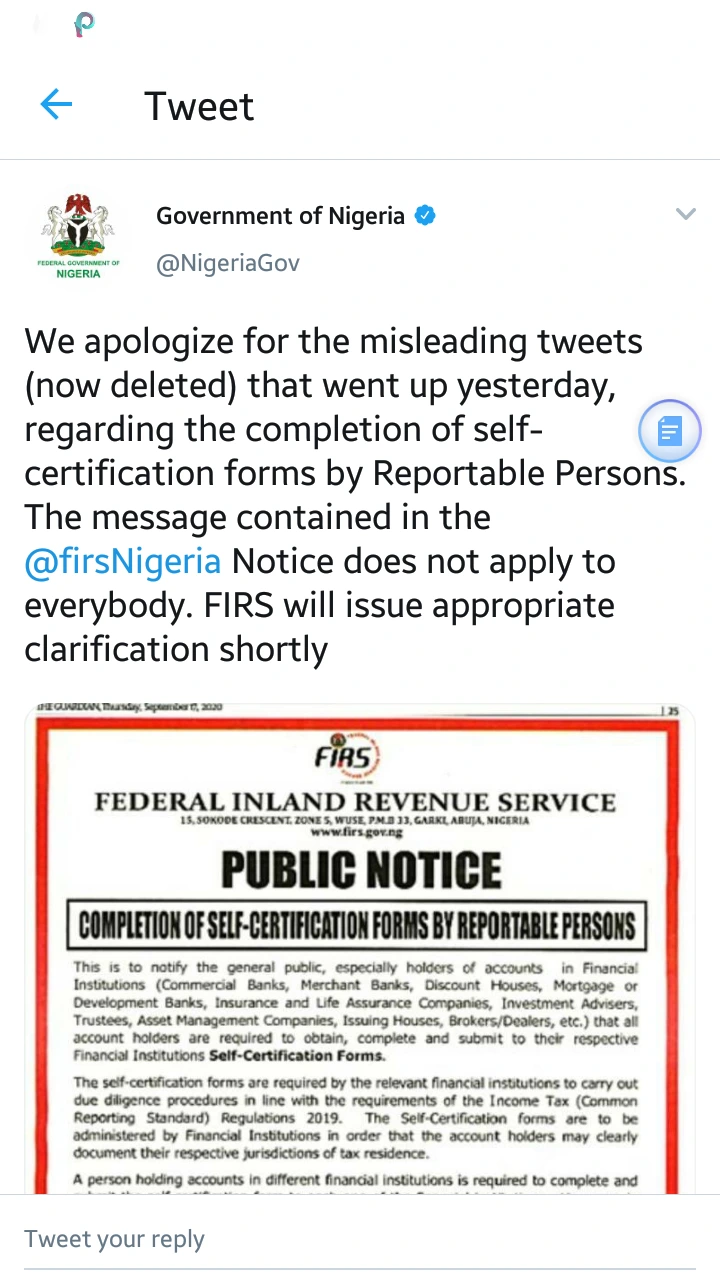 The misleading post was deleted but I got it before then.
If it was for everyone, Nigerian will pass through serious stress considering COVID-19 protocols.
Let me break it down in case you don't understand – if you have multiple bank accounts, you might have to obtain, fill, and submit your Self-Certification form separately.
The self-certification form is in three categories:
1. Form for Entity
2. For controlling person (those who have an interest in legal person, trustee)
3. Form for individual
Thank goodness the self-certification is not for all of us. I just wonder how over 200 million people will visit the bank for the form. Do you know how queues would look like?
However, I don't think the federal government is supposed to be the one making this kind of huge misleading mistake. So disappointing.
Make sure you share with every other Nigerians around you.