Post Covid-19: Interlink Polytechnic Announces Resumption Date
Select Language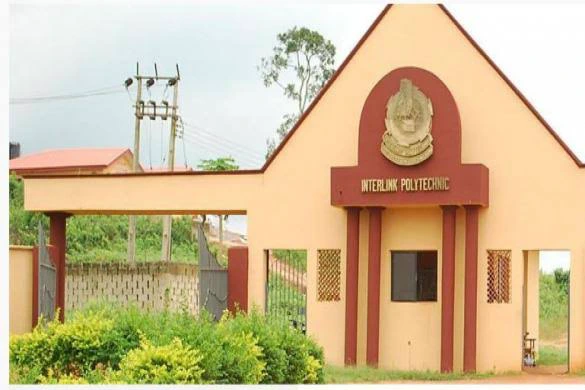 One of the private polytechnic in Osun state, Interlink polytechnic, Ijebu-jesa has announced the resumption and reopening of academic activities.
In a memo obtained by info news which was signed by the Director of Corporate Affairs, Pinheiro S.O stated that the school is ready for resumption of academic activities which was cut off by the worldwide closure of schools by the coronavirus pandemic since February.
The memo read this:
"RE-OPENING OF SCHOOL
Sequel to the approval of the State Government on reopening of all tertiary institutions effect from 21st September, 2020. I am directed to inform you that all students are expected to resume on the said date in compliance with the covid-19 guidelines on resumption .
To this effect, academic calendar have been re-structured and approved, registration and lectures commences immediately.
All students are enjoined to comply with covid-19 guidelines by keeping social distancing , regular hand-washing and use of facemask while on campus.
Thank you"
The memo concluded