#EdoDecides2020: Case Closed As Obaseki Defeats Ize-Iyamu In His Local Government
Select Language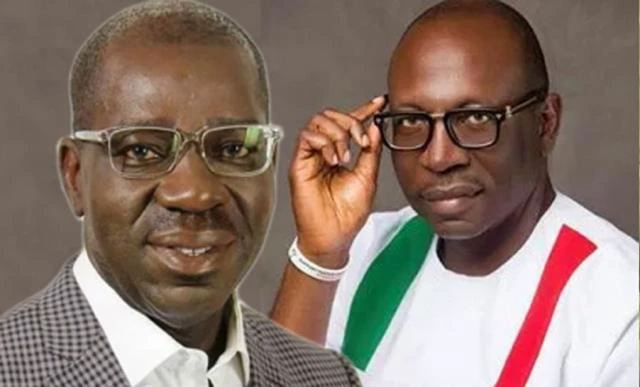 OBINNA EZUGWU
The incumbent Governor of Edo State, Godwin Obaseki has won Orhionmwon local government with 13,445 votes ahead of his key challenger and candidate of the All Progressive Congress (APC), Osagie Ize-Iyamu who got 10,458 votes.
Orhionmwon is the 17th local government to be announced at the ongoing collation of the Edo State governorship election results at the office of the Independent National Electoral Commission (INEC) in the state.
There had been controversy over the Orhionmwon results following the sudden disappearance of the returning officer for the local government.
With the results of 17 out of 18 local governments already announced, Obaseki, the People's Democratic Party (PDP) candidate has 295,296 votes while Ize-Iyamu has 212, 983 votes