Post Covid-19: Ogun Schools Beacons On Safety As Classes Resumes Today
Select Language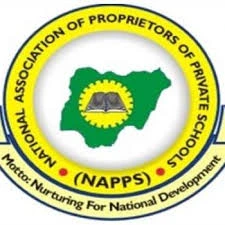 The district chairman, National Association of proprietors of Private Schools (NAPPS), Ifo chapter, Ogun state, Pastor Ola Victor has call on the private schools owners to ensure safety as their top priority  when schools finally resumed on Monday.
Victor who is also principal of Amazing techniques college, Ifo in a chat with Nigerian NewsDirect, said measures put in place as the   guidelines for all schools include; provision of face mask to be used by both Students/Pupils teachers and other workers in the school; fumigation/disinfection of the school and classes ahead of resumption and provision of inferred thermometer to test pupils teachers other staff and parents before   gaining entrance to the school.
Others are provision of running water positioned at the entrance of the school, no provision for break nor sporting activities; no parents shall be allowed to visit the pupils in their classes, and provision of sanitizer and tissue paper.
He noted that no provision for general assembly both morning and afternoon, stressing that all prayers are to be conducted in classes with nose cover and to be strictly monitored by individual class teachers.
Ola stressed that provisions are made for 10 pupils in a classroom previously occupied by 20 Pupils and no room for any queue at food vendors, canteen but each pupils must come with their flasks and coolers of food.
In furtherance to his point, the principal of St George Comprehensive College Mr. Adetola M.A added that every standard private school makes provision for at least a sick bay which is spacious and equipped to accommodate anyone suspected of ill- health.
The School administrator of Peculiar Gift Group of Schools Mrs. Olagboye added that the Association and the government have had a meeting and giving us the guidelines and how to prepare for resumption.
The Chairman made this clear that all private schools under his leadership `are sensitised to   maintain these guidelines with utmost assurance preparation for reopening of schools.