NOTICE: NDU VC Gives Update On School Resumption Date
Select Language
The Vice Chancellor of Niger Delta University in Bayelsa State, Professor Samuel Edoumiekumo has refuted the information circulating on social media that the university has resumed.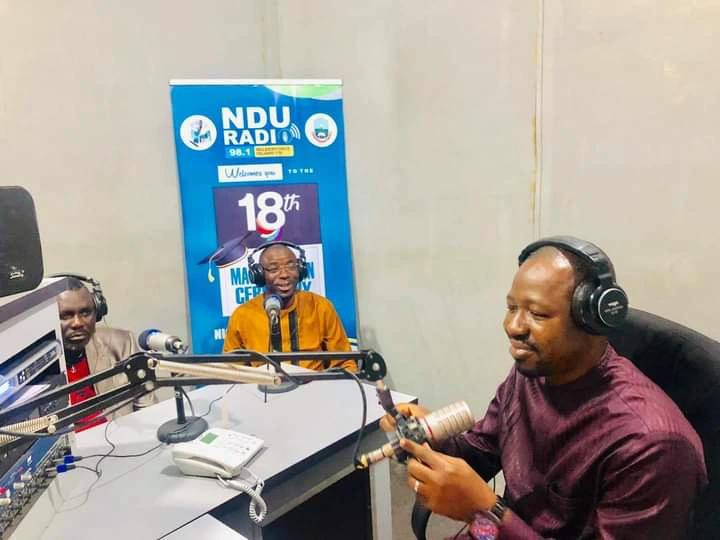 He stated this today during a special interview on Wilberforce Island 98.1 Fm NDU radio.
Professor Edoumiekumo advised the public to disregard the information as it is false and misleading.
He thanked God for the successful retirement of Mrs. Effua Berepubo who was the Former Registrar of the institution, describing her as a dedicated staff who put in forty years of dedicated service to the university system wishing her success in her future endeavours.
Responding to a caller who asked a question on the date of resumption, the Vice Chancellor said a date of resumption of universities has not been reached by the Nigeria University Commission, NUC and that the public will be notified as soon as a date is fixed by the commission.
Also in response to another caller who asked a question on the date for the Post Unified Tetiary Matriculation Examination, the vice chancellor said the Exams will be written in the month of November.
Professor Edoumiekumo thanked the Tertiary Education Trust Fund (TET FUND) for awarding special projects to the university
He also thanked the university community for their understanding and appealed to host communities to protect the facilities of the institution.