School: OAU Responds To Viral Oct 2nd Resumption Date
Select Language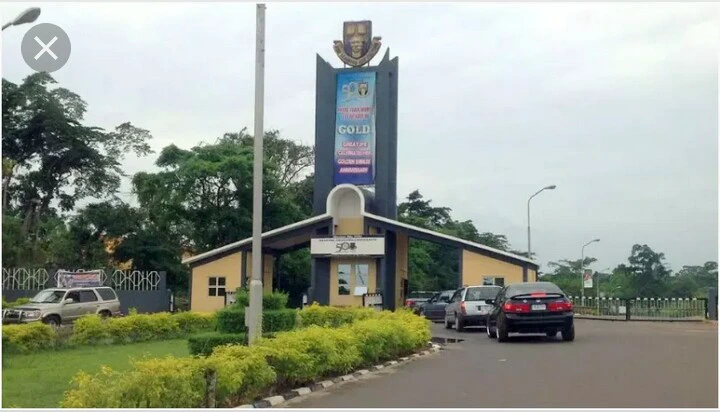 There was a released information as to when Obafemi Awolowo University ile-ife Osun State would resume. It was stated that on Monday 21 September, on a Twitter account known as OAU connect that the University would resume October 2.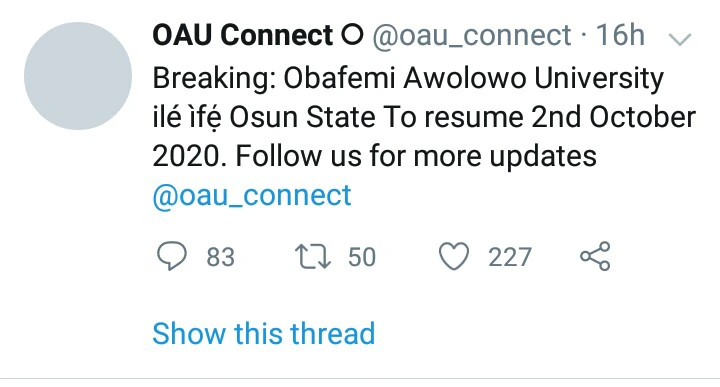 OAU connect twitter handle disclosed the date to the public, but however the news was tagged as being fake by the University Twitter account stating that the school haven't disclosed a date to the public as to when the University would resume.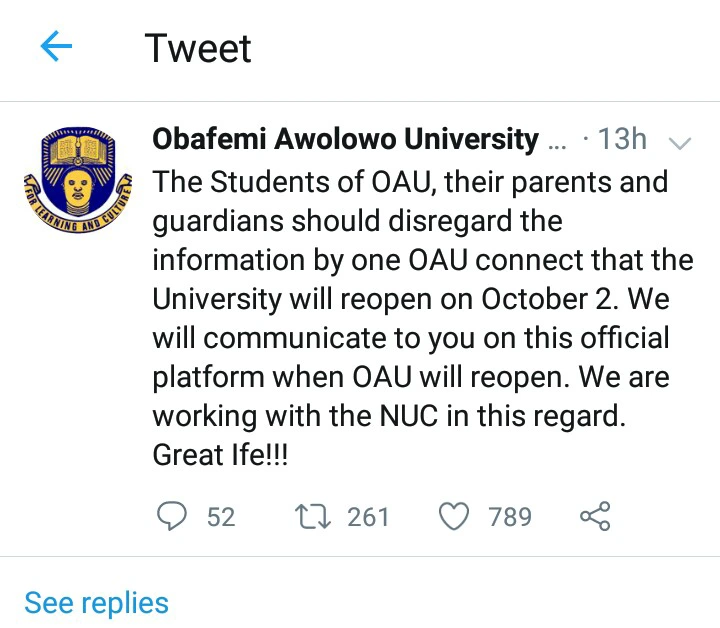 The news was immediately countered and termed fake, and the University stated that the resumption date would be announced as soon as NUC gives them a green light to resume academic activities.
Obafemi Awolowo University Twitter handle state that " the students, parents and guardian should take note and disregard the information by one OAU connect that the university will reopen on October 2, we will communicate to you on this Official platform when OAU will reopen. We are working with the NUC in this regard."
Meanwhile, people also express their view in regard to reopening of Universities across the country, and some felt Universities should be reopened without delay as other sector are now fully working, while others felt there are already tired of school resumption saga as some gave the opinion of resuming next year.
Below are some people's reaction to the school resumption.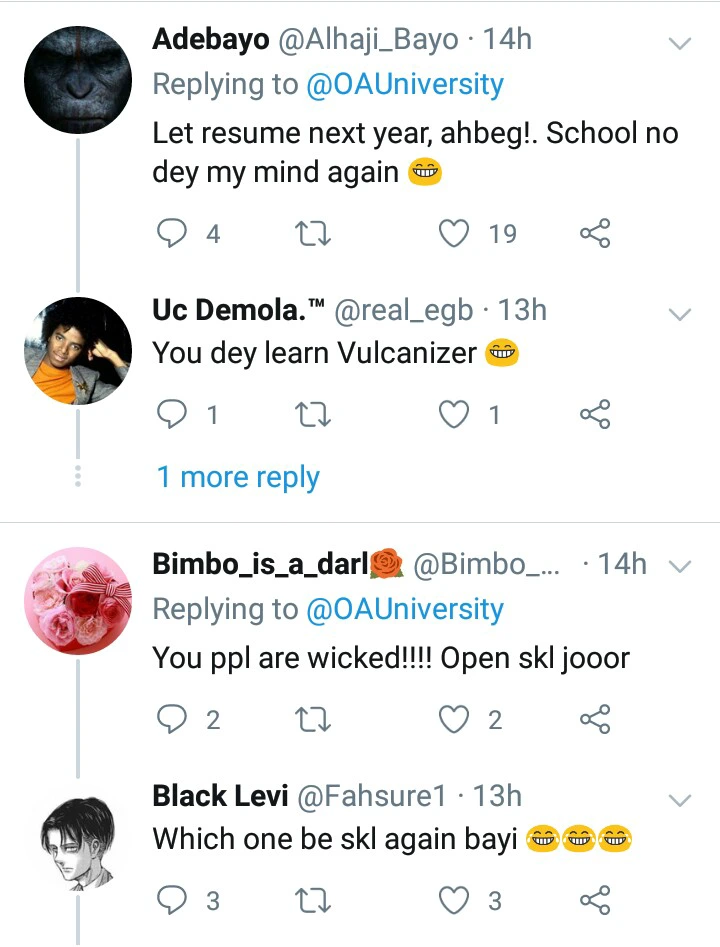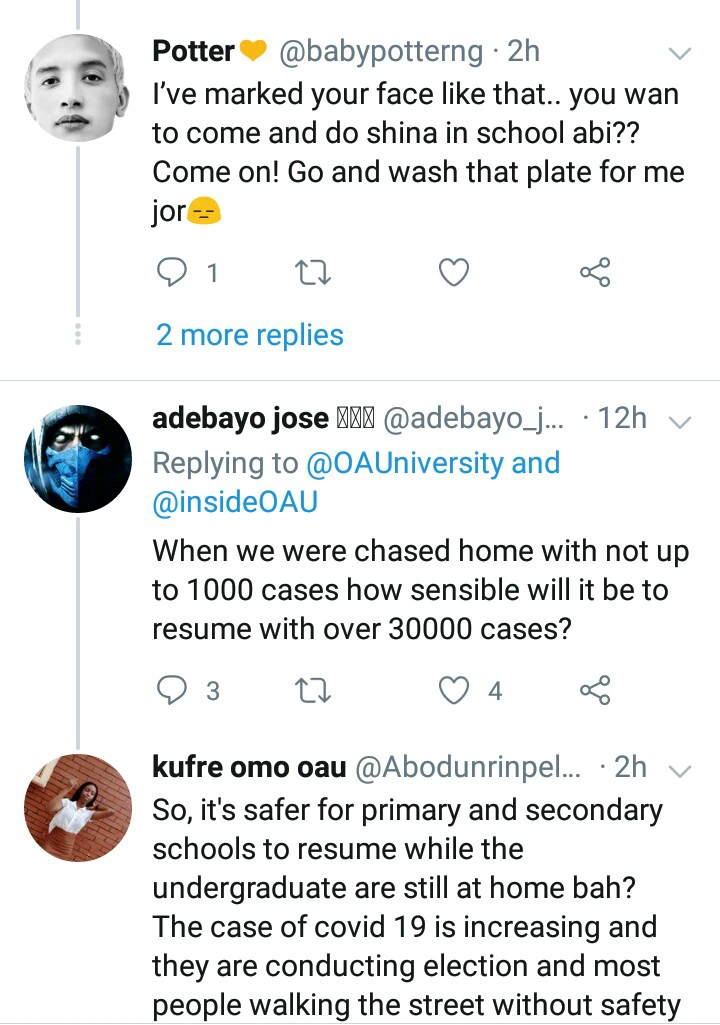 Share your opinion and don't forget to click follow for more update.