PHOTONEWS: Touching Scenes From Kogi Tanker Explosion
Select Language
A tanker full of petrol which exploded in the morning on Wednesday, 23rd claimed about 23 lives as confirmed by the Kogi state command of the FRSC. It happened along Felele, Lokoja road.
It was confirmed that the explosion affected school, a bus, some number of cars, some tricycles and some motorcycles.
The Kogi state sector command in the person of Mr Idris Ali of the FRSC estimated the casualty figure to include 3 female children, 6 grown-up females, 10 grown-up males and another 4 children burnt to the extent that they can't be identified.
According to him, a child was able to survive with some degree of injury.
According to the sector command, 2 motorcycles, 3 tricycles, 1 tanker and 5 cars were affected in the accident.
He also stated that some relatives of the deceased have claimed about 11 dead bodies, while the remaining dead bodies have been deposited in the mortuary at specialist hospital Lokoja in Kogi state.
According to a witness, the tanker lost control due to brake failure, it smashed into automobiles which resulted in a severe accident.
Before any help could be rendered, a whole family numbered up to 6 lost their lives. Eyewitnesses watched helplessly as nothing could be done by them and the fire service were nowhere to be found.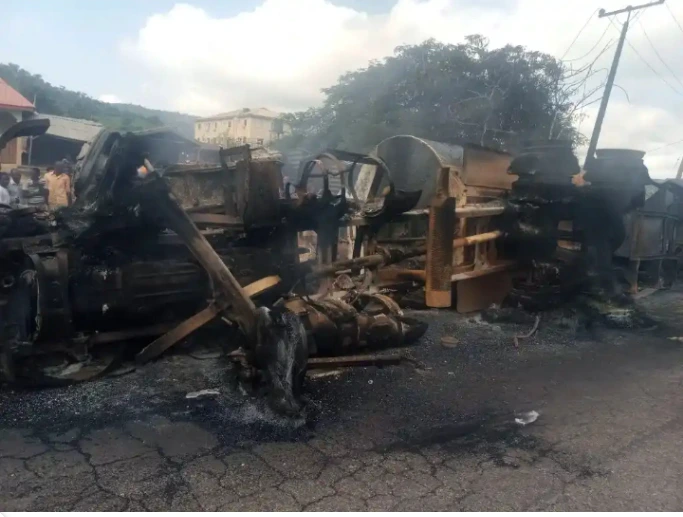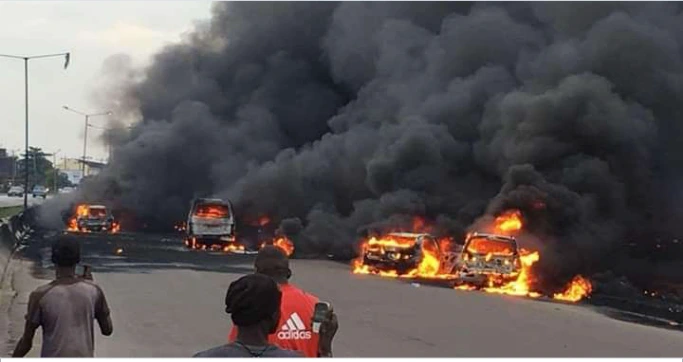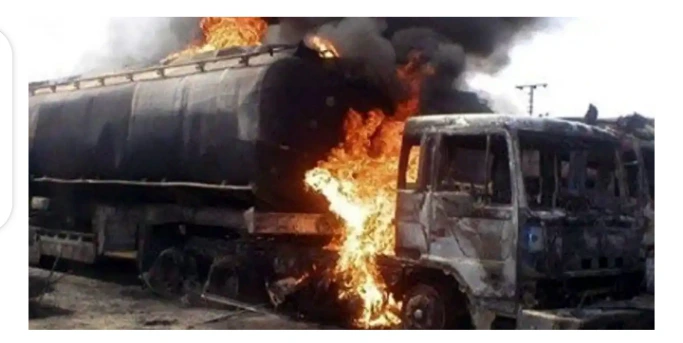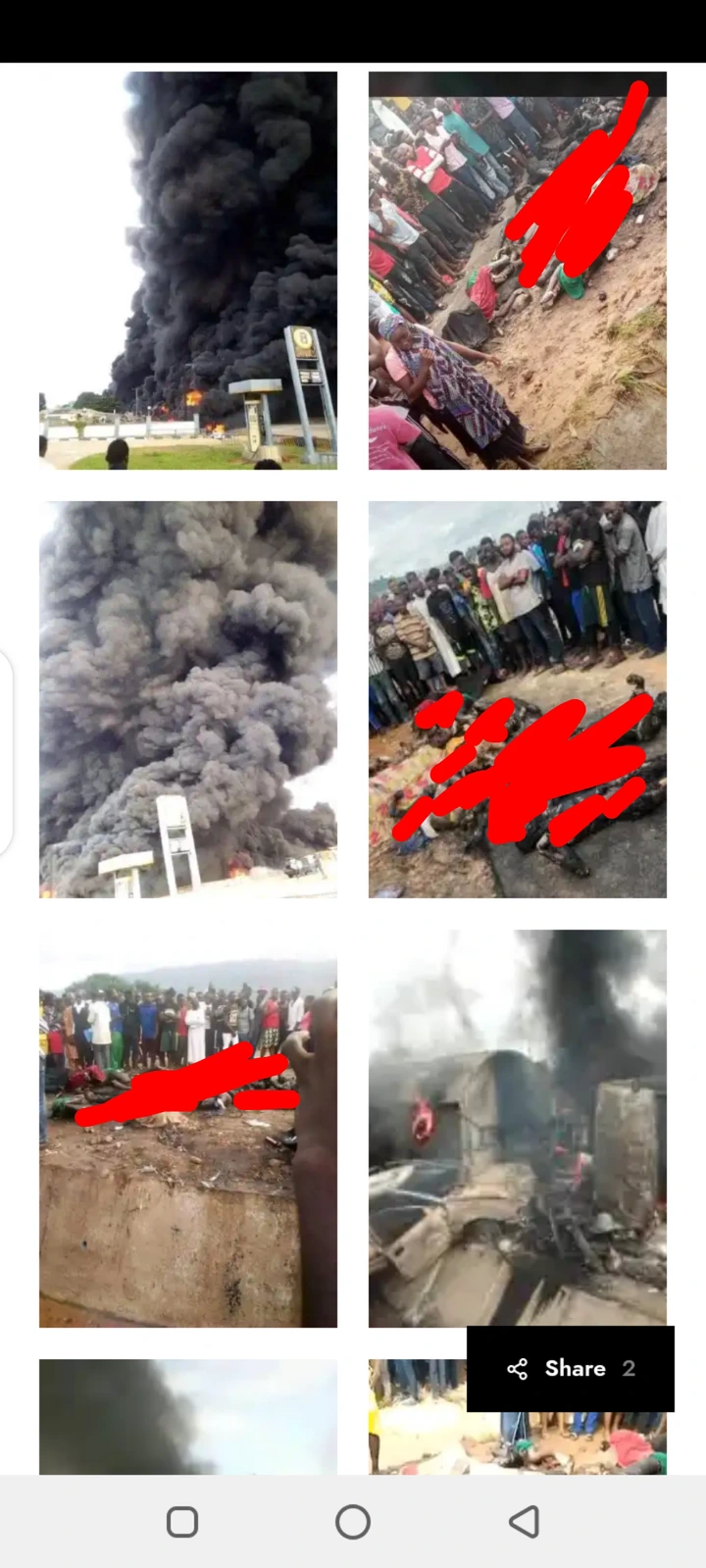 The Governor of Kogi State, Alhaji Yahaya Bello sympathised with the family of the deceased. The was shocked and unhappy over the occurrence.
The Governor made the statement:

The Governor also stated that peace and calmness should be maintained by the students of Kogi state poly because he also shares their grieve as a result of the accident which involves some of their colleagues.