School: Enugu State Announces Resumption Date As Sept 28th
Select Language
The resumption of school activities was stopped on Monday 21st September by the state government.
Students who resumed school activities in Enugu state was asked to go back home and wait for proper guidelines and information from the Enugu state ministry of Education.
The ministry has decided to resume academic activities properly starting from third term. This was as a result of the COVID19 pandemic.
Following the Enugu state education sector stakeholders concensus and gracious approval o his Excellency Governor Ifeanyi Ugwuanyi for the phased reopening of school, the honorable commissioner of education wishes to inform the general public that all primary school and secondary school in the state are to reopen for third term activities on Monday 28th September 2020. The above information was stated in the circular been released.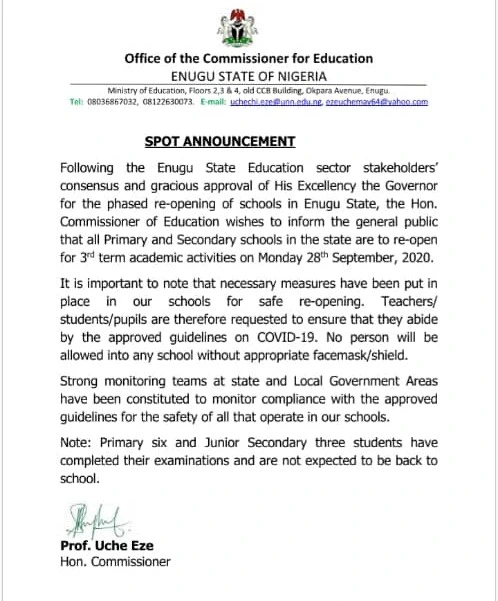 The commissioner also stated that necessary measures have been put in place to ensure safe reopening. All teachers, Students/Pupils are to adhere strictly to the approved guidelines on COVID19. No one will be allowed into the school premises without proper facemask/shield.
The timetable for the 3rd term and academic calendar for the 2020/2021 section has also been released. See screenshot below.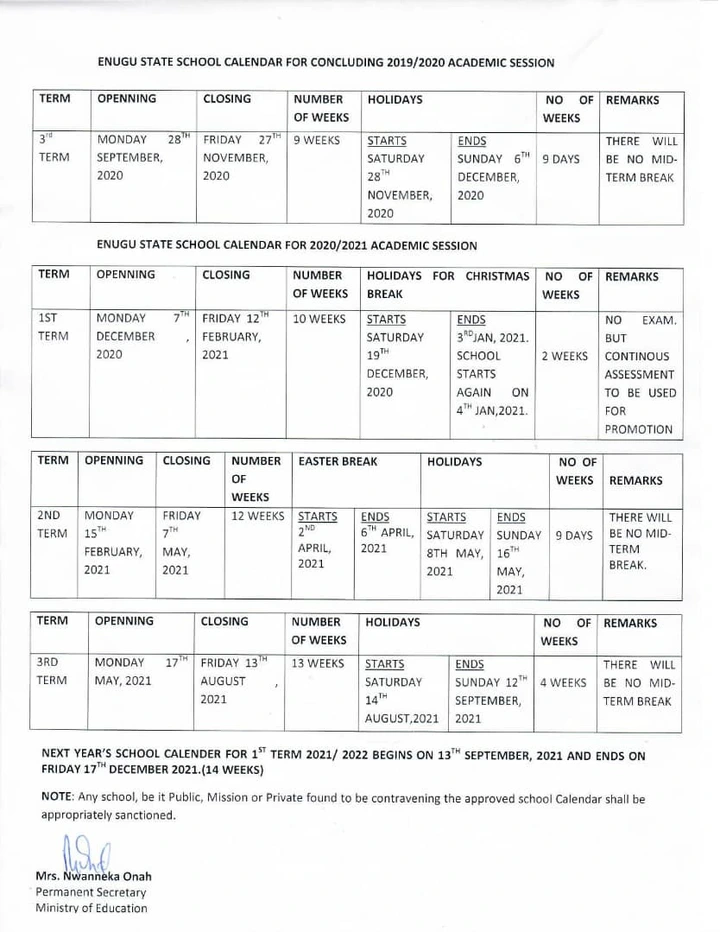 You are advised to let your loved ones and family know this.