School: Imo State Gives Update On Resumption Date for Students
Select Language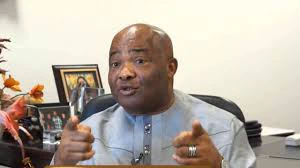 Imo state Commissioner for Education, Professor B.T.O. Ikegwuoha has said schools in the state will reopen after a COVID- 19 situation report.
He dropped the hint Tuesday during an exclusive chat with our correspondent in his office.
He said the governor, Senator Hope Uzodinma, had at  a meeting earlier, directed the commissioner for health to get him a situation report  by next week on the COVID- 19 tests that had been going on in the state for sometimes with the mobile clinics provided by the government.
"It is only when this report is made available that the governor will give his approval or disapproval for school reopening," he said.
Professor Ikegwuoha also stated that the government would not be stampede to school reopening only to face the risk of being infected with the virus.
He gave examples with countries such as Israel and France that went about their normal businesses and recorded an increase of infected persons.
When reminded that other states in the country had fixed their school resumption dates, the commissioner said every state had its peculiarities and that if problems arose from the rush to reopen schools, those parents and guardians who had been telling them to reopen schools would still blame the government for risking the lives of their wards.
He assured that if the state gets a favourable report from the health commissioner, the governor would not have any option than to give approval for school reopening.