Breaking: NLC, TUC Calls Off Strike Action
Select Language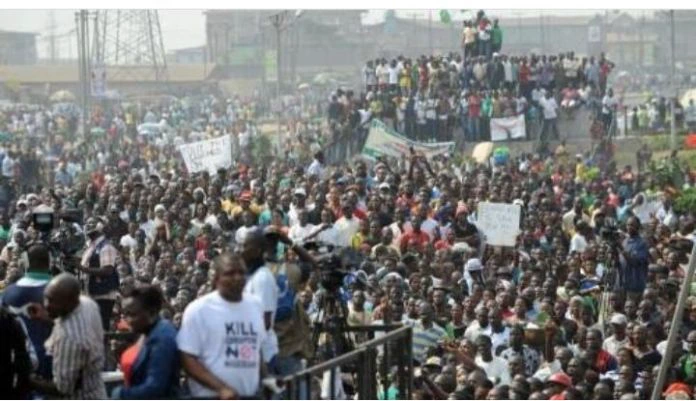 The Nigeria Labour Congress NLC and the Trade Union Congress TUC, two of the major labour groups in the country have suspended their planned nationwide protest that was proposed to hold today, Monday Sept. 28.
After weeks of canvassing support for the planned action, the union after a late night meeting with a federal government team at the presidential villa, decided to suspend the strike.
However, they plan to review the decision in a fortnight if their agreement with the government is not being complied with.
The announcement to suspend the strike was led by Chris Ngige, minister of labour and employment, in a communique signed by all parties involved in the meeting which ran till early hours of Monday morning.
On the issue of the petrol hike, Mr Ngige said all parties agreed on the need to expand the local refining capacity of the nation to reduce the overdependence on the importation of petroleum products.
The Minister while speaking on the electricity tariff, stated that a technical committee would be set up which will work for a two weeks duration.
He noted that the committee's responsibility will be to examine the justifications for the new policy in view of the need for the validation of the basics for the new cost reflective tariff as a result of conflicting information from the field.
The union leaders led by the president of the NLC, Ayuba Wabba and the TUC, Quadri Olaleye, corroborated the minister's statement.
Mr Wabba further noted that the technical committee will ensure to work out a lasting solution in addressing the electricity tariff including the issue of metering.