PHOTONEWS: ABSU Lecturers Stage Peaceful Protest, Tired of Staying At Home
Select Language
The lectures and staffs of the Abia State University has taken to the street to peacefully protest over unpaid salaries and lack of fund for the university in general. They lecturers can't resume if their need have not been met by the state government.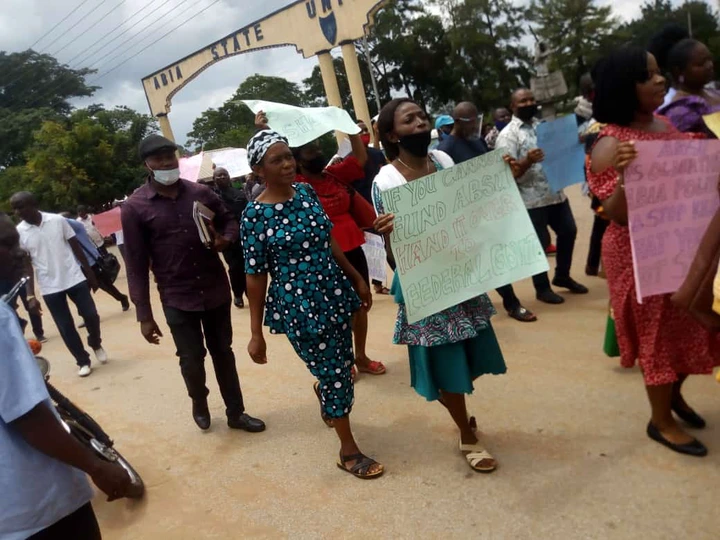 Photo: Female Staff Holding a Placard Which Says; "If you cannot fund Absu hand it over to federal government."
According to the angry staffs and lecturers the government has been owing them 6 Months of salary and now they are expected to resume next week. They also demander that the school should be converted into a federal university if the state university can't afford to take care of the well being of staffs and students of the school.
See Photos Below;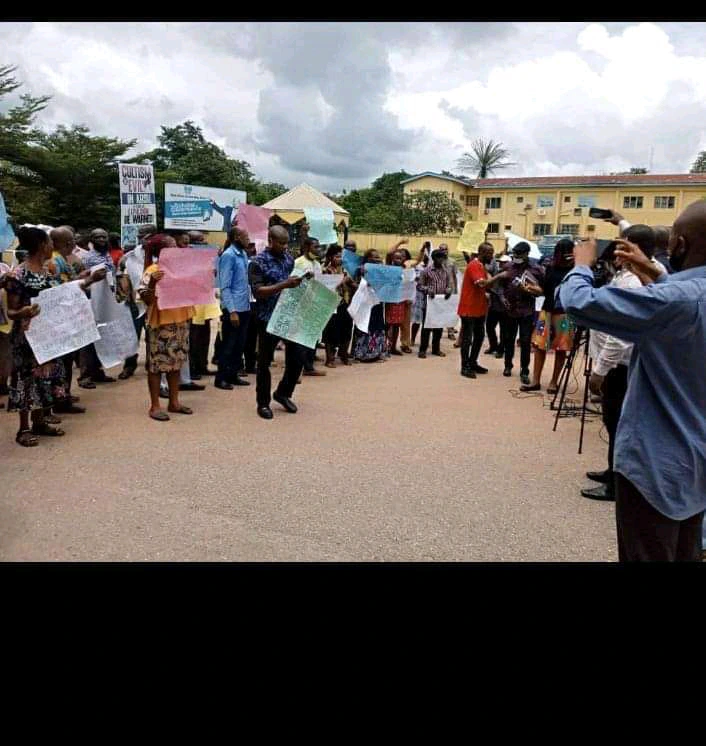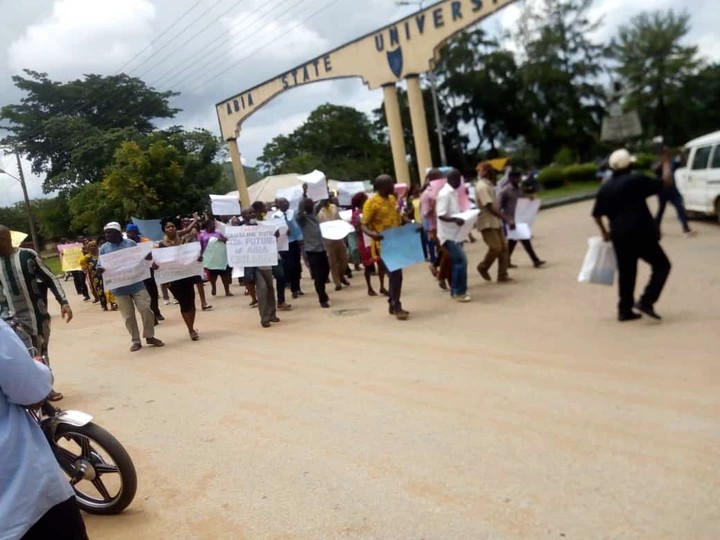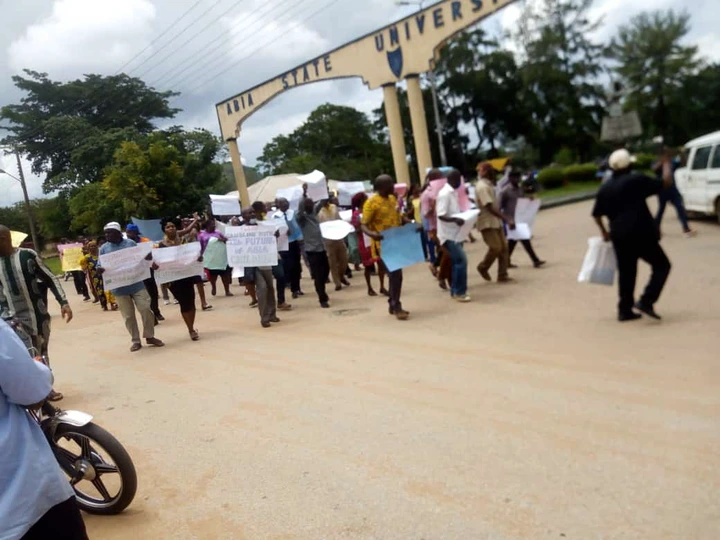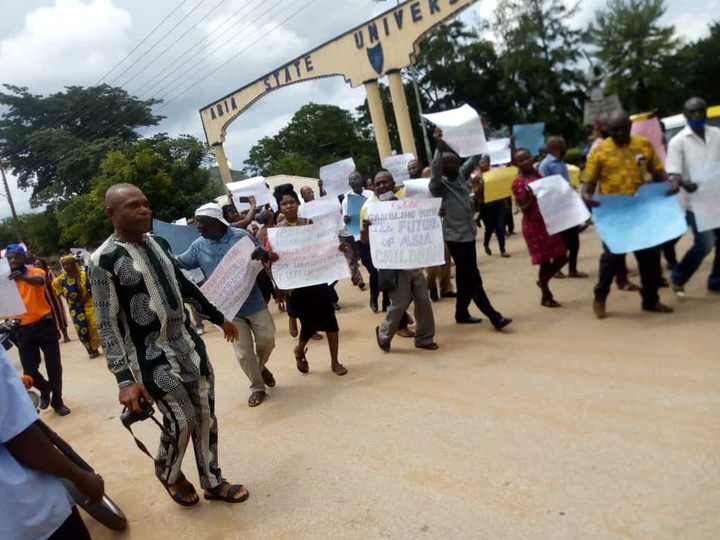 Photos: Protesting Lecturers
Furthermore, they stated that without appropriate funding the school can not be able to acquire the equipments required for the reopening of the school.
Recall that the federal government has released a guideline for safe reopening of schools and before any institution will be allowed to resume they must have acquired it all and receive approval from the government.
I also use this medium to call on the state government to please pay the staffs and lecturers of the school so that students can return to school.