Just In: Auchi Polytechnic Announces Resumption Date
Select Language
More schools keep announcing resumption dates everyday. The federal government gave the go ahead for resumption of academic activities nationwide. All schools can resume as from 12th of October or any convenient date after.
The tertiary institutions in Edo state, first Edo State University, Iyamo, now Auchi polytechnic has announced dates for their resumption.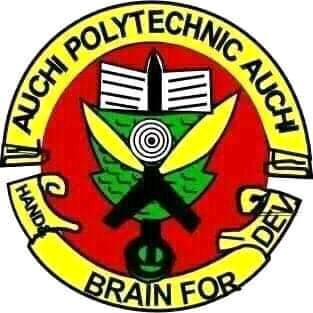 Auchi polytechnic, Auchi Edo state has announced its resumption date to be on the 14th of October, 2020. Academic activities are to resume immediately.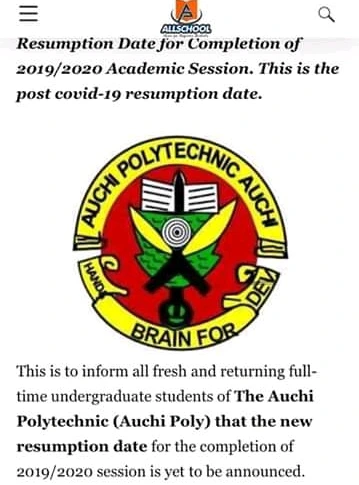 Note that, the academic activities for the 2019/2020 session has not been concluded. Hence, the continuation of the session which was suspended because of covid 19 pandemic will commence.
For the 2020/2021 session, details about the commencement will reach us soon. So newly admitted students are to be at alert so as not to be left behind. Follow this page for back to back updates by clicking the top right corner of your screen.
Also, Edo polytechnic, Usen has scheduled resumption from 9th to 12th of October. Lectures start on the 12th.