UPDATE: ASUU Threatens Rivers State Institutions Against Reopening
Select Language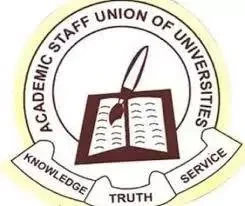 All schools including tertiary institution in Rivers state opens School today 5th October 2020. Nursery And primary schools remain closed as it is said by the Medical Health care to remain at him.
Due to closed down of school accross Nigeria since March which was as a result of the COVID19 Pandemic. But as cases reduce, things begin to move back to normal as federal government announced the resumption of schools and other public gathering. On the condition that schools adhere to the safety guidelines of the presidential Task force on COVID-19.
The governments of River State has been delegent in fighting against the Covid-19 as schools resume today.
The news was revealed by Kaniye S. A Ebuka the Commissioner of Education, as he gives out the safety Materials to more than 500 Public Schools within the state. All student should obey to the Covid-19 safety rules as their teach said by Ebeku.
Consequences awaits any head teacher in various schools that don't implements the Covid-19 protocol which was carefully stated by the commission.
Endurance Joseph the ASUU U chairman in Ignatius Ajuru University of Education said there won't be any resumption until lecturers demand are met, if not, the strike continues.
Strict warning have been given to all Lecturers working in River State that any Body found guilty resuming to work will sanction appropriately, this was said by the ASSU Chairman Mr. Biodu Ogoyemi.
Thanks for your time.