PHOTONEWS: Excitements As Akwa Ibom Poly Resumes Lectures After Pandemic
Select Language
Akwa ibom State Polytechnic, Ikot Osurua Resumes Lectures
In accordance with the directive from the Akwa Ibom State Government concerning the reopening of schools owned by the state. The state owned Polytechnic Resumes academic activities today
Akwa ibom State Polytechnic, Ikot Osurua, Ikot Ekpene resumes Lectures today 5th October, 2020. The Academic body of the institutions have been up and doing to make sure the academic activities kicks starts today as ordered by the state Government.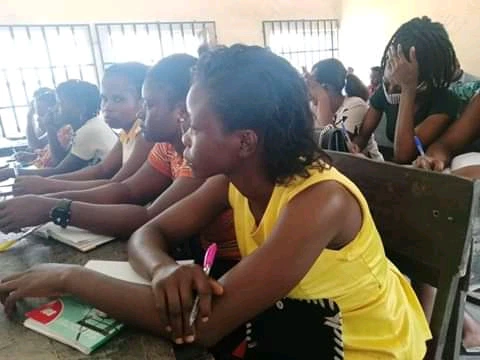 Students living off campus we're seen returning to their lodges and therefore Making the school environs lively has it has been like a graveyard due to the break caused by the pandemic.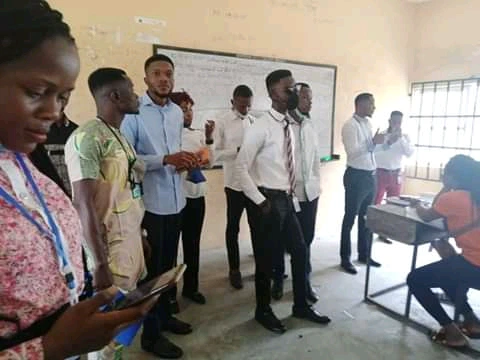 The Student Union President Comrade Akaninyene Akpan and his Excos took a tour around to oversee the academic activities going on and also to welcome the students.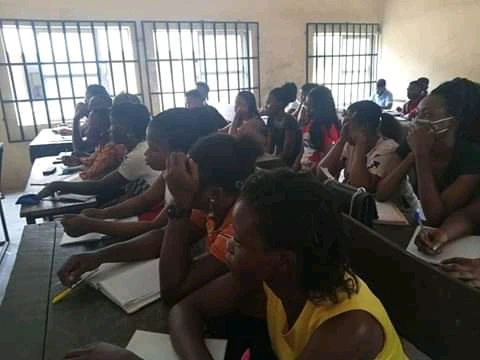 In an academic block containing students of Mass Communication, the SUG president welcomed the student and thank God for keeping them all alive. He therefore reminded the student about their main aim of coming to school and urged them to face their academics, he advised students living off campus to shun late nights as school environs is witnessing security threats from local culprits and lastly reminded them to adhere strictly to get Covid-19 guidelines given by the Government for a safe and conducive learning.