SARS Killings: Tension Rises In Enugu As Some Residents Flee Town
Select Language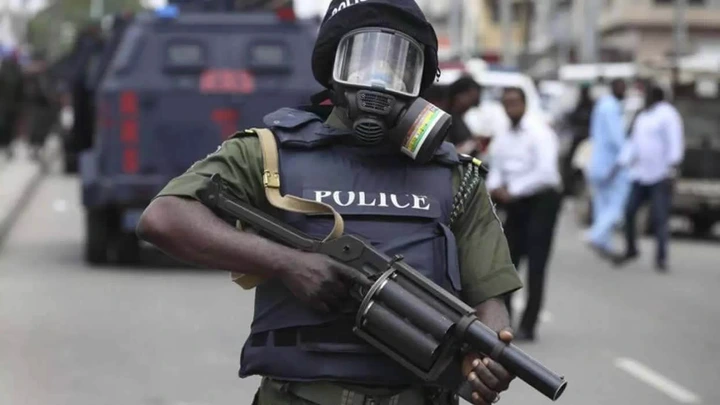 – Complete Falsehood, Police PRO
There were mixed reactions Tuesday afternoon when news filtered in that the office of the Special Anti-Robbery Squad (SARS) in the state was attacked, resulting in the killing of some operatives, burning of the station, and releasing of some prison inmates.
While some residents, who reacted to a Facebook post on the subject, described it as 'fake news', others said it was informed by the recent ban on the SARS operatives by IGP Mohammed Adamu. The pictures displayed on the post showed a burnt police station, with some motorcycles affected.
Investigations by our correspondent showed that motorcycles were banned in the state capital during the last democratic dispensation.
THE WHISTLER went round the aforementioned areas, and did not see any evidence to authenticate the allegations. At SARS office, located at Golf Estate, Enugu, an officer, on condition of anonymity, said, "Continue your investigation. It might be somewhere else, but not here. As you can see, here is calm as always."
When our correspondent went to the Nigerian Correctional Centre, Enugu, it was business as usual, as investigations showed that no such event occurred.
The Enugu State police public relations officer, ASP Daniel Ndukwe, in a chat with THE WHISTLER, said there would be a press release on the matter soon, stating that it "is complete falsehood. You'll get a debunking press release soon".
Of late, police stations had been allegedly attacked by hoodlums in Enugu, the most recent being at New Haven Police Station where a station guard was allegedly wounded with a knife by a person who reportedly appeared like a complainant. The station and a patrol van were said to have been burnt. THE WHISTLER however could not authenticate these claims.