UPDATE: ASUU States Its Stand On IPPIS, Calls it Scam
Select Language
The Chairman of ASUU through their official Twitter account gives reasons/his view on the IPPIS system.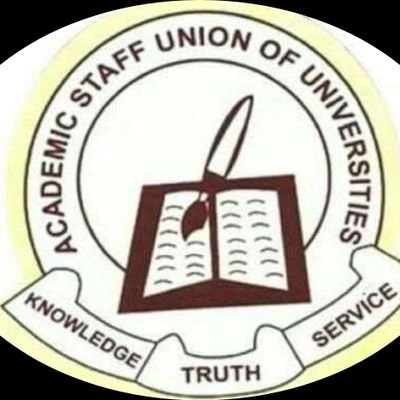 He wrote
ASUU Chairman's view on IPPIS.
"The IPPIS is not a home-grown initiative, rather it is a prescription of the World Bank, which ultimate consequence is to create anarchy and therefore, retard the growth and development of Nigeria".
The system does not, for example, capture the remuneration of staff on sabbatical, external examiners, external assessors, and Earned Academic Allowances. It does not address the movement of staff as in the case of visiting, adjunct, part-time, consultancy service, which academics "offer" across universities in Nigeria.
"Implementing the IPPIS would mean asking lecturers to make the trip to the capital city of Abuja for physical biometric data capture, should lecturers not be available when IPPIS personnel visit schools for the capture."
"The implementation of IPPlS in Nigerian Universities will further localize their operations and perspectives, thus negatively impacting their ranking in the global academic community".
"For example, the promotion exercise in the Professional Cadre, which is subject to an external assessment that may last for several months; in such cases, when the outcome of the exercise is returned positive, the beneficiary is paid arrears from the beginning of the assessment process. But this cannot be captured by IPPIS.
"The IPPIS does not recognize the 70 years retirement age of academics in the professorial cadre, and 65 years for those in the non-professorial cadre, as against the 60 years in the civil service."
"Technically speaking, IPPlS is a scam. It creates more problems than it pretends to solve. The IPPIS system only recognizes staff members that are on permanent and pensionable appointments".
"The IPPIS restricts the ability of universities to employ much-needed staff at short notice. Such staff, when recruited, may not be paid until cleared by the Office of the Accountant General of the Federation (OAGF), thus creating avenues of corruption. The dynamism associated with staff recruitment will become cumbersome with the introduction of IPPIS".
'IPPIS will not allow for deductions from staff salaries arising from the legally sanctioned union and cooperative society activities. "This will directly infringe on the constitutionally guaranteed fundamental right of staff to an association."
Below are some reactions to this.