2023: Tambuwal's Presidential Campaign Banner Unveiled
Select Language
Tambuwal's 2023 Presidential Campaign Banners Surfaced in Akure.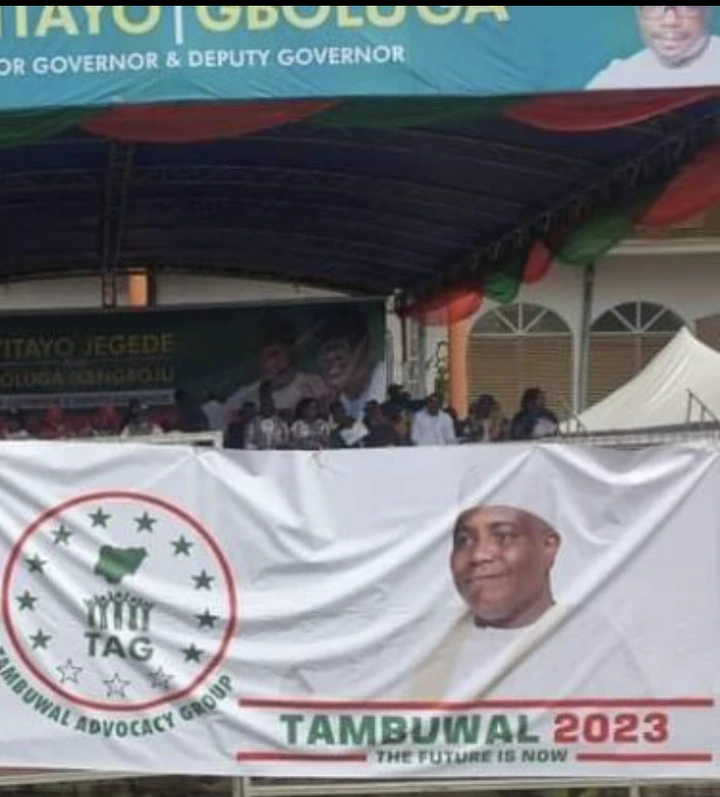 As the Ondo State gubernatorial election draws closer, all hands seem to be on deck to ensure that Eyitayo Jegede, the People's Democratic Party candidate wins the October 10 election.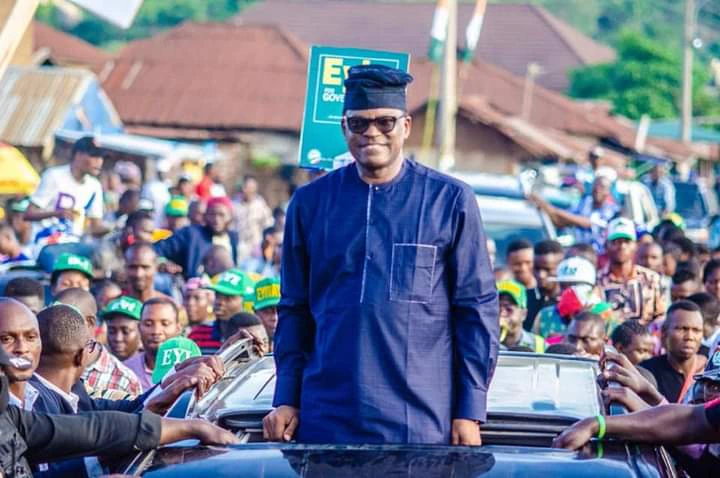 Eyitayo Jegede, PDP candidate
During a governorship mega rally held in Ondo to drum support for Jegede,  several 2023 campaign banners/posters revealing the purported presidential ambition of Governor Aminu Tambuwal of Sokoto State were sighted at strategic locations at the venue.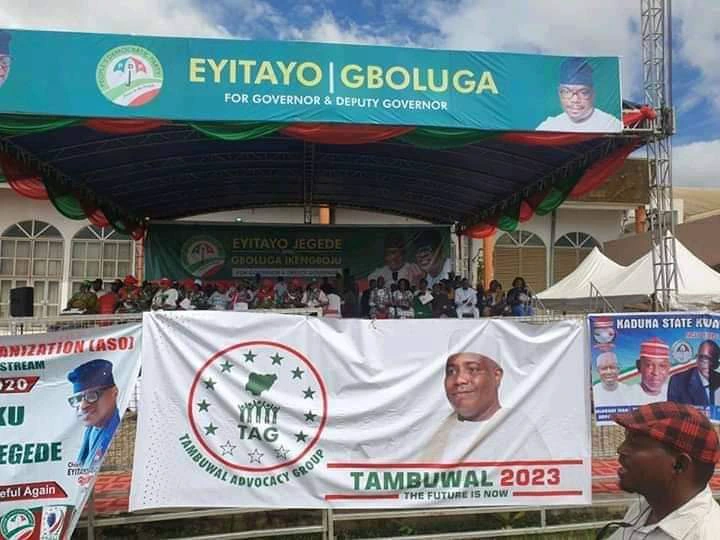 The banner was from the Tambuwal Advocacy Group, TAG, had these inscriptions on it; "Tambuwal 2023", "the future is now".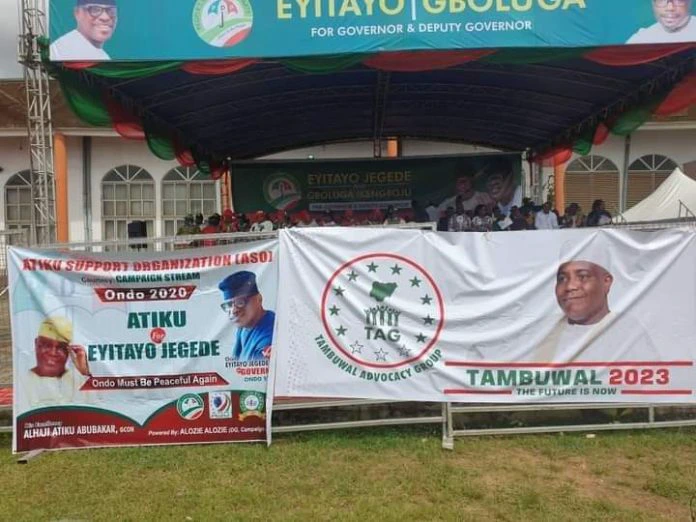 With 2023 a few years ahead, the Tambuwal Advocacy Group is utilizing every opportunity available to sell his candidacy to the electorates.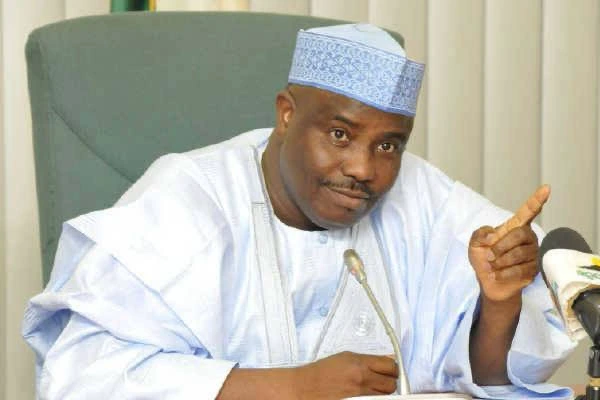 Aminu Tambuwal who is the PDP Governors Forum Chairman is in Ondo State at the moment. He leads other PDP governors to rally support for the party's candidate Eyitayo Jegede in this Saturday's gubernatorial election.