Highlights: As Unity Schools, Federal Institutions Resumes Tomorrow, Oct 12
Select Language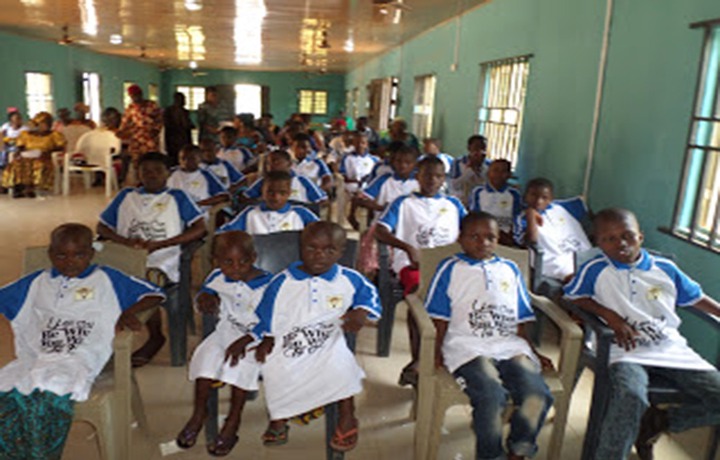 Following a Federal Government directive to schools across the country to reopen after 6 months of shut down, the 104 Unity Colleges across the country will reopen tomorrow, Monday.
Nigerian schools have been closed since March 18 2020 following the outbreak of the dreaded SARS coronavirus (SARS-CoV-2).
Recall that before this period, many states governments have asked both private and public schools to reopen since September.
The Minister of Education, Adamu Adamu, had on Friday, October 2 gave the go-ahead to schools to reopen nationwide.
The Minister appealed to school administrators to adhere to the guidelines for the reopening of schools announced by the Presidential Task Force on COVID-19.
Before now, schools in Osun, Ogun, Ekiti, and Lagos States have reopened for students in Junior Secondary School 3 and Senior Secondary School 2 to reopen for academic learning preparatory to promotion examinations.
At the tertiary education level, a visit to Anchor University, Lagos showed that final year students of the institution resumed a week ago in accordance with a phased resumption arrangement drawn by the management of the university.
Mr Sanusi Okesola, the university spokesperson said final year students are already in school, just as their counterparts in other levels and the sciences, especially are scheduled to resume on Monday while others would return in phases till November.
According to him, the institution is prepared to resume academic learning in full swing as all COVID 19 protocols have been met by the management.
In the same vein, students of Bells University of Technology, Ota, Ogun State have also resume last Monday.
Prof.Jeremiah Ojediran, Vice-Chancellor of the university , in a statement signed by Mr Akeem Adeyemi, the institution's Public Relation Officer (PRO) said that the arrival and screening of students into the campus and halls of residence had been hitch-free and monitored by staff beginning from the university gate.
"Only students were allowed into the gate as parents,cars and cabs were directed to drop the students infront of the gate for them to enter through the screening cordon.
" The students proceeded to the reception area where full screening and sanitization took place.
"All students' belongings along with the students were sanitized at this receiving point, nose masks and personal sanitizers(produced in the university) were distributed to each and every student resuming," he said.
At the King's College, Lagos, a number of parents and guardians were seen with their wards as they go through the different non-pharmaceutical hygiene and protocols before admission into the school.