ASUU vs FG Feud: Call for Autonomy of Public Institutions
Select Language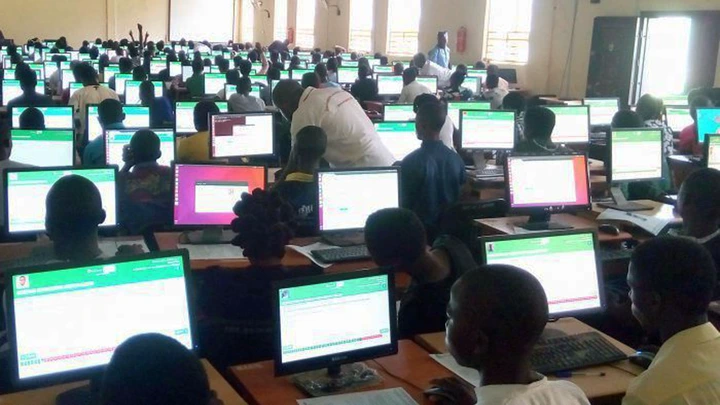 The cost of education to the public sector under the proposed system described above will be found to be a small fraction of the cost of the present system because the students will be producers of most of what they need instead of being consumers of other people's products which they will need funds to acquire. This is a good example of a case where decision determines and creates resources instead of the other way round, as enunciated by U Thant, a former Secretary General of the United Nations (1962 – 72) who said that: – "It is not the resources that make the decisions.
It is the decisions that make the resources."
The question of the society not being able to afford education for any segment of the society at all levels will therefore not arise.
Since man cannot "live by bread alone" there will be need to have at the tertiary level of education, institutions which will specialise in purely academic pursuits at the frontiers of knowledge, which apparently do not have any obvious immediate application. Such institutions should be modelled on the monasteries of old, so that emphasis will be on selfless dedication to studies instead of the pursuit of monetary rewards. It should be possible to interchange students and teachers between the two systems of education.
Perhaps a way to achieve this dual system is to develop our Universities of Technology, Universities of Agriculture, Polytechnics, Petroleum Institute and Colleges of Technology to provide formal education for sustenance of life, while designating the ordinary Universities as institutions for purely academic pursuits. In this way the present conflict between our Polytechnics and Universities, which are, both competing to teach the same courses badly will be eliminated.
Finally, in overhauling our present formal education system, there is a fundamental method we need to adopt (or is it return to) at the nursery and primary schools levels. This is the method of the Missionaries who first introduced modern formal education into the country. They combined acquisition of natural system of education by adapting to ones environment, with the acquisition of "book" knowledge.
Thus subjects such as Reading, Scriptures, Arithmetic and Writing were taught in the Primary Schools, with the same emphasis as Nature Study, Rural Science, Hygiene, Arts and Craft, using the local language as the main language of instruction. The period spent by the students in such schools was long enough for the mastery of these subjects before going to the secondary schools.
This sort of syllabus was of course maintained with greater emphasis in the teacher training colleges. The result was that the products of the schools were very familiar with their environment in terms of knowledge about the seasons, the various animals, both domestic and in the wild, crops and various trees and plants, the role of insects in pollination, composting as fertiliser for agriculture, minerals, water springs, flowing streams, rivers and beaches, etc. They were therefore aware of the importance of relying on resources in their environment for the sustenance of life.
One of the main advantages of this sort of formal education at the earliest possible age is that respect for all forms of life or creation is acquired at a very early age.
The respect for life further leads to the respect for truth and elders, tolerance and consideration for others, all leading to the pursuit of a positive set of values inherent in nature. Youths inculcated with a positive set of values from a tender stage are not likely to develop inordinate ambition for unlimited material wealth as adults. Admittedly, this approach must be considered as a long-term solution to the problem of cheapness of life in the country today. We now have nearly two generations of citizens who have been brought up to believe in violence as the normal means of having one's way in society and acquiring immense material wealth of unlimited magnitude. However, there is no quick fix to the nation's numerous negative values, which have been allowed to fester for so long.
PROPOSED ENGINEERING PRODUCTION CENTRES
There is virtually a total neglect and disregard for the use of our engineering manpower in the country today as evidenced by the disdain and contempt shown to our indigenous contractors in official circles throughout the country. Emphasis is on the use of foreign contractors. We forget that the foreign contractors operating in the country were first and foremost indigenous contractors in their own countries where they were given the opportunity to acquire the expertise and experience which then enabled them to come here as foreign contractors to thrive and prosper.
Various excuses are given for not using indigenous engineers and engineering firms all based on their alleged lack of experience.
In order to eliminate this liability it is proposed that Universities and Polytechnics with Faculties of Engineering should have "Engineering Production Centres" where their students will have the opportunity to demonstrate ability to apply the knowledge they are acquiring, through the construction of real life projects, machines and equipment before they graduate, similar to the case of medical students in teaching hospitals.
The compulsory attendance of an engineering student at an Engineering Production Centre (EPC) will inject into the education and training of engineering students, the direction, organisation, purpose and formality, which are lacking in the present system. It is also preferable to the "sandwich" and industrial attachment systems in that the right kind of training will be given to a uniform standard and required intensity. An EPC will also eliminate the situation which often arises when a graduate engineer on completing three or more years of rigorous academic studies in a University, becomes demoralised because he suddenly finds himself at a loose end not knowing where to go next, and what he would do on eventually drifting into one establishment or the other.
It is proposed that the first Engineering Production Centre to be established as a model, should concentrate on four main areas of engineering, civil, electrical, mechanical and petroleum, and have at least the following facilities: –
Foundry to facilitate the production of spare parts and new parts for machinery, equipment, etc.Workshops for the maintenance and complete overhauling of all types of vehicles, machines and equipment.
Laboratories for the testing of materials, equipment, machinery, etc.
Facilities for the modification or adaptation of various machines, equipment, etc.
Facilities for bringing prototype machines, equipment, etc. into production.
Tracks for testing vehicles.
Transport Research Laboratory, etc. Nigerian indigenous engineering firms and organisations with proven records in their field of practice should be invited to assist in setting up the Centre.
Using indigenous organisations to set up the Centre will serve as a clear demonstration of our adopting the philosophy of life, which emphasises using what we have to get what we need.
Adopting this philosophy in our developmental efforts will allow the talents of our individual citizens many opportunities to blossom. This may eventually lead to our adopting "self-reliance" as our national ideology, and, thus creating abundant employment opportunities for our citizens.
It is recommended that the first Centre to be established should be located in the Federal Capital Territory.
Abuja is chosen because the master plan of the Territory envisaged that the huge area outside the City will be used mainly for large-scale mechanised farming and light industries with emphasis on industries based on intellectual pursuits such as electronics, computers and research in various fields of human endeavour.
Industrial parks and Campus like towns were to be established for the light industries envisaged and the first one was to be in Sheda where the National Mathematics Centre is now located. It is proposed that adequate land should be provided for the Engineering Production Centre at Idu, which is planned to be the main industrial satellite town in the Territory.
Concluded.
Source: Guardian NG