School: Zamfara State Announces 19th October As General School Resumption Date
Select Language
Zamfara State Schools Resumption Date has been Announced.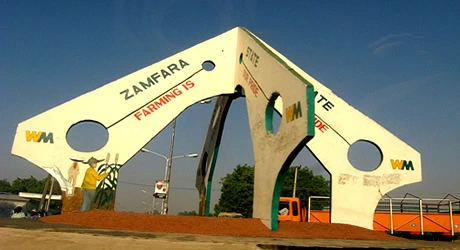 This is to inform the public that the State Government of Zamfara State has fixed Monday 19th October 2020 as the Resumption Date of All Tertiary Institutions in the State.
This was disclosed in a letter sent to all head of tertiary institutions in the state.
In the letter, all tertiary institution staff are to resume activities on Monday 12th October 2020 while Monday 19th October was fixed as the date commencement of academic session.
The image below is a shot of the letter: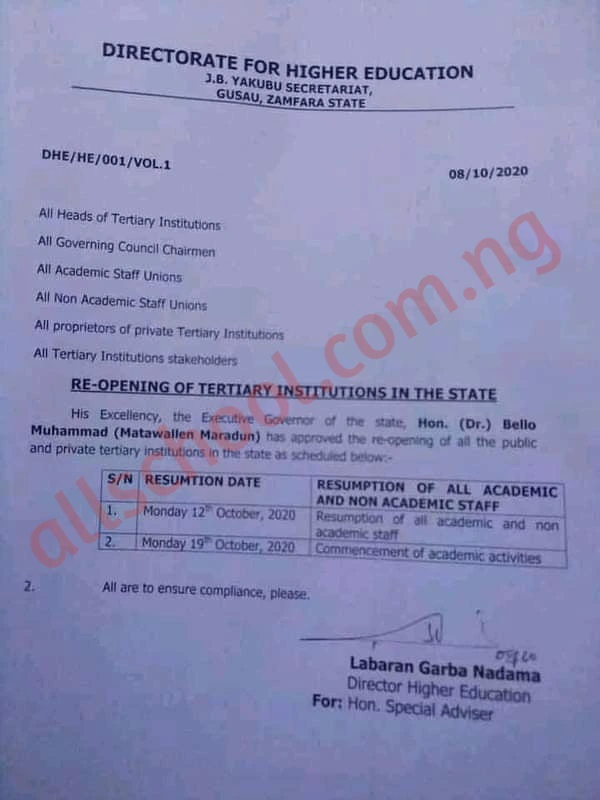 If you have any question, kindly feel free to ask us using the comment box below. We will be very pleased to answer you.