HIGHLIGHT: From SARS to SWAT, Same Disease, Different Symptoms
Select Language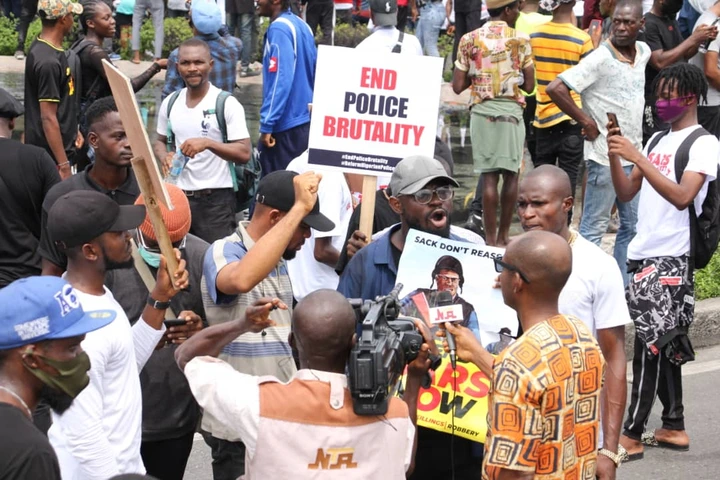 Nigerians have expressed scepticism over the creation of the Special Weapons and Tactics (SWAT) unit to replace the just disbanded notorious unit, Special Anti-Robbery Squad (SARS).
The Inspector-General of Police, Mohammed Adamu, in a statement, on Sunday, disclosed that SWAT will fill the gap created by the defunct SARS.
The IGP noted that operatives of the defunct SARS should report to Abuja for psychological and medical examination before being deployed for policing duties.
Adamu further disclosed that prospective officers for the newly-created police unit, SWAT, will also undergo psychological and medical examination before redeployment.
This development is coming amidst the ongoing #EndSARS protest going on in different parts of the country, as many Nigerian youths are calling for an end to police brutality.
Reacting to the establishment of SWAT, Nigerians are arguing that there will not be any difference between the new unit for tackling violent crimes and SARS.
They also faulted the quick timing of the established of SWAT, noting that it is SARS operatives that would be deployed to the unit.
The hashtag #EndSWAT is already topping the Nigerian Twitter trends table, as Nigerians are not convinced that the new police unit will be professional in its operations.
See reactions: