Just In: Federal Polytechnic Bida Announces Resumption Date
Select Language
It is my pleasure to formally inform you that the Academic Board at its meeting held yesterday. 14/10/2020 approved Wednesday 21st October 2020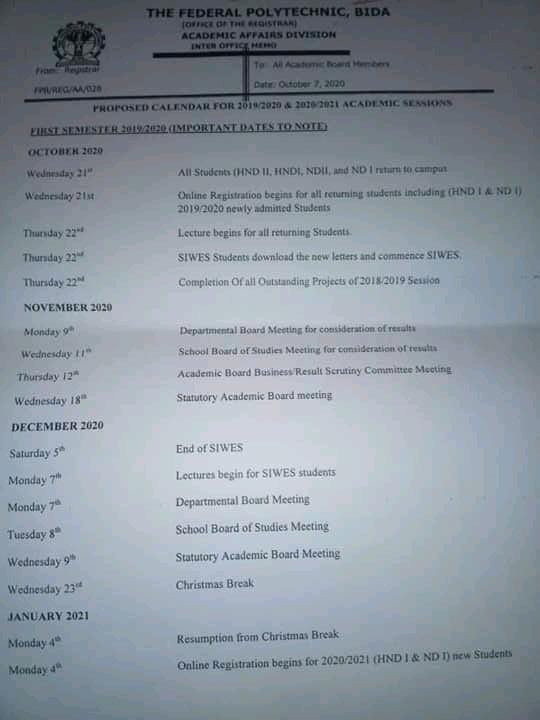 as resumption date for our dear Polytechnic following the directive by the National Board for Technical Education that all Technical institution be reopened for academic activities.
The Notice Board.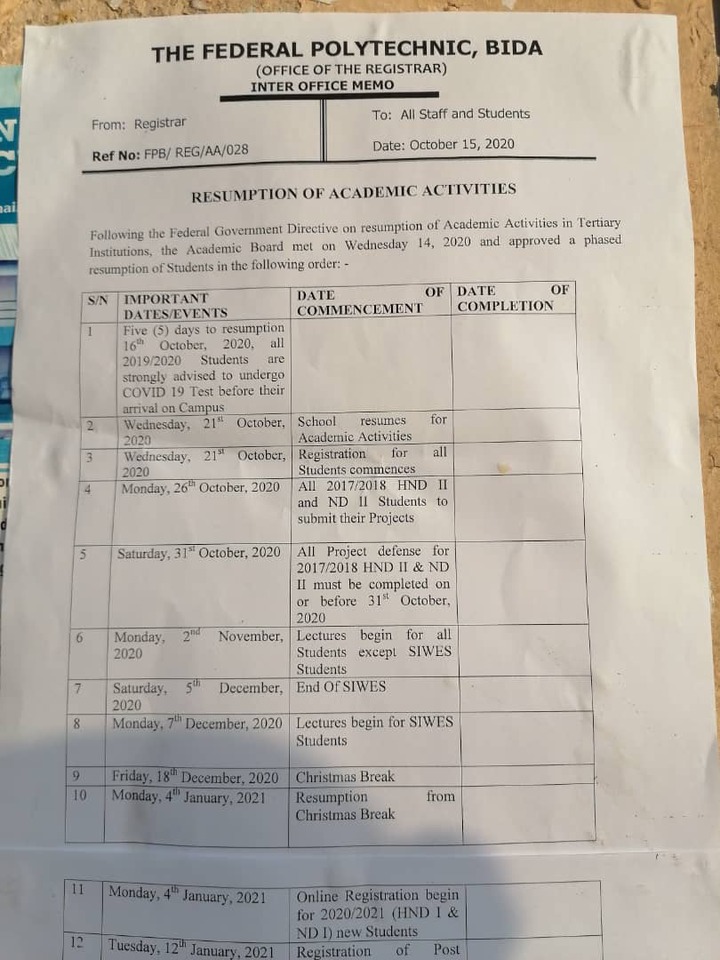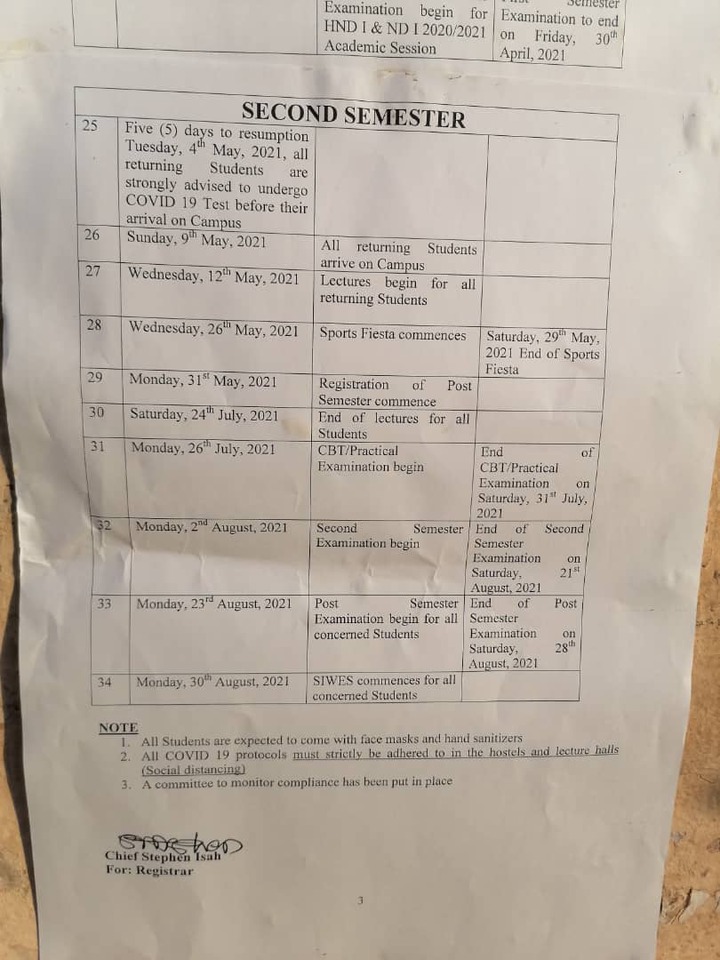 Very importantly, i want to quickly remind us that COVID-19 is still very much around and i will want us to keep adhering to the safety measures and guidelines provided by our health professionals. Students are hereby advised to come with at least 3 re-usable nose mask and also personal hand sanitizer for use while resuming back on campus.
It is my pleasure to also inform the 2018/2019 ND Graduates that after much and continuous deliberation with the Management it has now been approved that they can apply for their HND program for the 2020/2021 session using awaiting results while their results are being processed and also the time spent at home for the COVID-19 break has been considered their IT period.
I quickly want to seize this opportunity to remind all returning students (ND 2 and HND 2) that negotiation is still ongoing concerning tuition fees. All returning students are hereby directed to hold on with payments until further directives by the union while the new students can go on with their registration as the school portal is already opened for registration.
All SIWES students who are yet to commence their SIWES program due to Covid-19 pandemic are hereby directed to print new SIWES letter from the school portal and commence their SIWES from 22/10/2020 to 05/12/2020. Those who have rounded up their SIWES program during the pandemic are hereby advised not to do it again.
It is necessary that I also inform you that the union, met with the leadership of the National Union of Road Transport Workers (NURTW) to appeal to them to consider the economic situation of the country and not increase the transport fare as students will be returning back to Campus.
We wish us a stress free semester and also journey mercies as we start resuming to campus.