IBBU Snubs ASUU, Announces Resumption Date
Select Language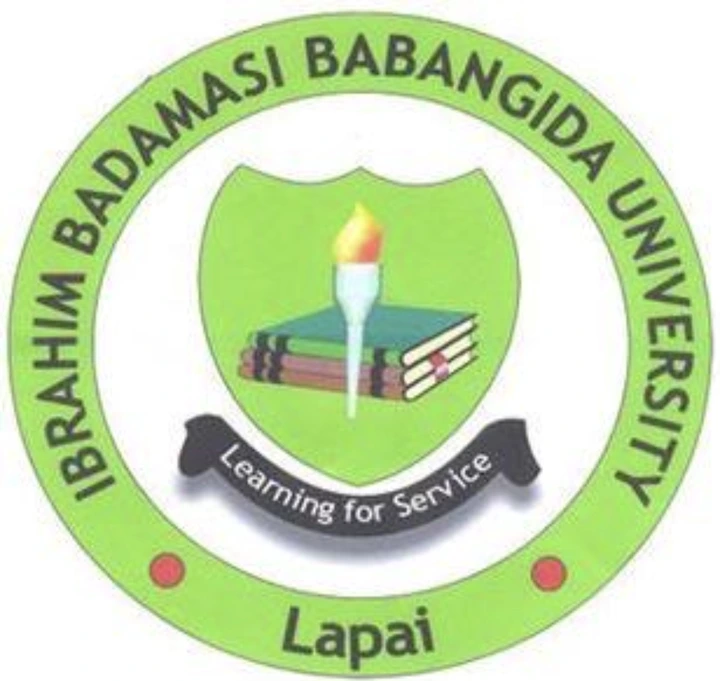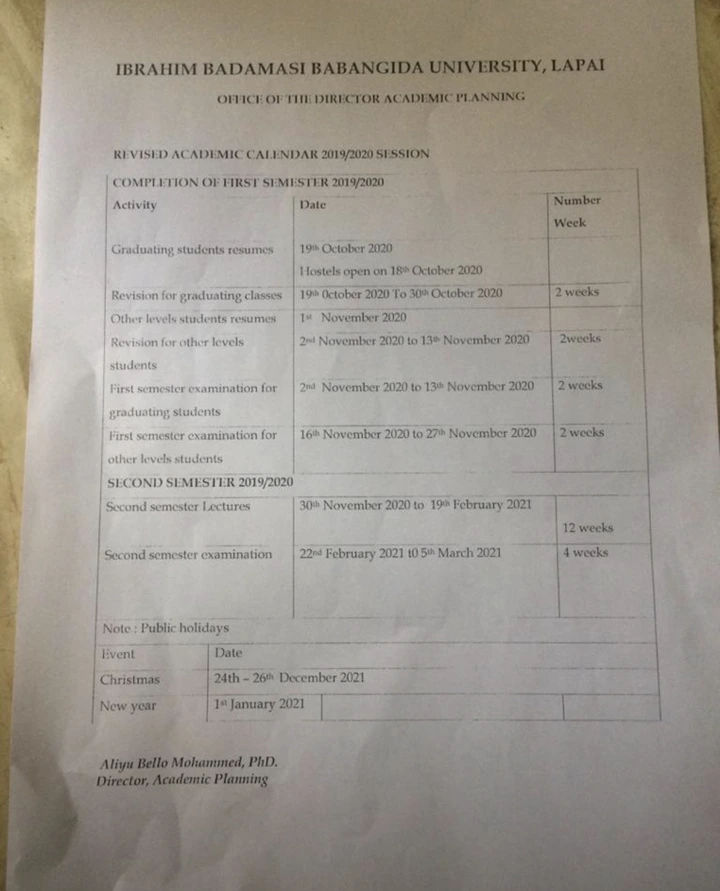 The Niger State-owned university, Ibrahim Badamosi Babangida, Lapai has released a proposed academic calendar which is a revised one for 2019/2020 academic session.
It is important to note that, this was a tentative calendar released by the institution through the Office of the Director Academic Planning at the administrative block on the main campus.
As highlighted on the calendar, the remaining period of the 2019/2020 academic session will begin 19th of October, 2020 and end 5th of March, 2021 as school hostels will be opened a day prior the resumption date.
The resumption of students will be sectional as all the final year students are to resume on the 19th of October. There will be two weeks revision before other levels also will resume 1st of November, 2020 for two weeks revision before the commencement of the first semester examination.
It is also highlighted on the proposed calendar that, the graduating students will take two weeks for their examination after which other levels will follow take two weeks to write examination their by completing the first semester of the 2019/2020 session.
The second semester will commence three days later after the completion of the first semester examination. It will take 12 weeks for lectures before the commencement of the second semester examination.
Students are hereby admonished to dust their corner and get ready to resume back to school.