PHOTONEWS: Meet Uchechi, NDA Best Graduating Students 2020
Select Language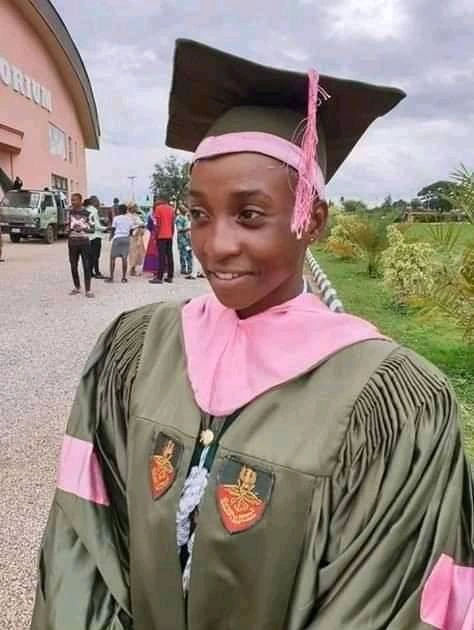 The Nigeria Defence Academy is an academy were young boys and girls are been trained for five years to become either Army, Airforce, Navy Officer.
During the graduate that took place last week in the present of Priesident Muhammadu Buhari, some student are been given some awards and nominations base on their efforts and intelligence. So today on my article, I shall be presenting to you all, one of the best female student of the Nigeria Defence Academy, who has won lot of awards and nominations for herself. Her name is Uchechi Promise Ochefu from mbeke village isiala Mbano local government area in Imo State. Uchechi Promise Echefu bagged first class honour and emerged the best graduating student from the Nigeria Defence Academy NDA (NAVY).
This young lady has also won so many awards which are: Commander in Chief best graduating cadet academic award, Afe Bablola best behaved graduating cadet award, Chief of Defence staff best graduating cadet award in millitary science and inter-disciplinary studies, Commandant best graduating student in computer science, and lastly, Best graduating cadet in Navy.
Uchechi Promise Echefu is a young and hard-working and Beautiful lady, who has achieve alots for herself, Everyone is indeed proud her, most especially her parents, who were around during the graduating ceremony. She is indeed a brave girl.