ASUU vs FG: Union Chairman Questions FG's Spendings On IPPIS Against free UTAS
Select Language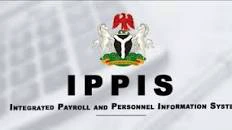 The drama between Asuu and the federal government continued today been Sunday as Asuu has questioned why the government are willing to send money on IPPIS when the alternative they have presented is free of all charges.
The question was asked by Asuu national president, Professor Biodun Ogunyemi on Sunday in a live chat with Vanguard.
He wondered why the government are willing to waste scarce public resources on an investment that would in the end fail to meet expectations, as he insisted that FG should take UTAS over IPPIS, as it is ingenious to Nigeria.
He said that for everyone that enrolls in IPPIS, the government pay some kind of money to the people that brought the platform, UTAS would save that money.
He talked last week's meeting, ASUU had with the government delegation, Ogunyemi said nothing was really achieved but added that another meeting would take place during the week but could not confirm the date yet.
It is no longer news that Asuu has been on strike for so long some students have forgotten what it feels like to be a student, while many have even moved on.
Time will tell how things will play out.