#EndSARS: Anonymous Hacks Nigeria Stock Exchange Website
Select Language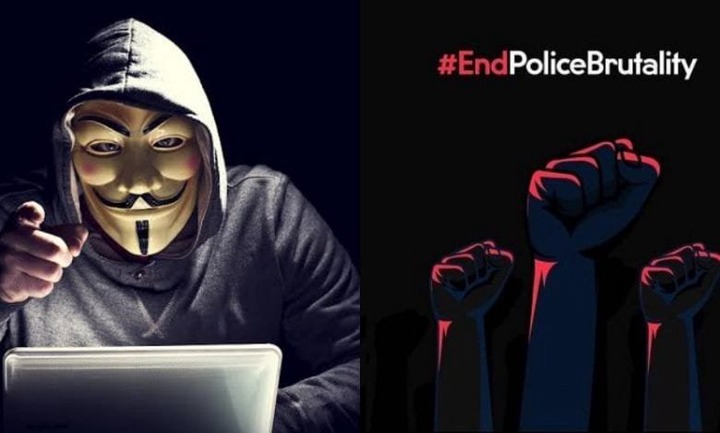 Popular Hacker Group, Anonymous has taken control of the Nigerian Stock Exchange Website in support of the #EndSARS Protests against Police Brutality.
The admin panel of the website, nse.com.ng, was hijacked by the hackers on Monday afternoon.
Below is a screenshot of the admin panel of the website which has been compromised by the group.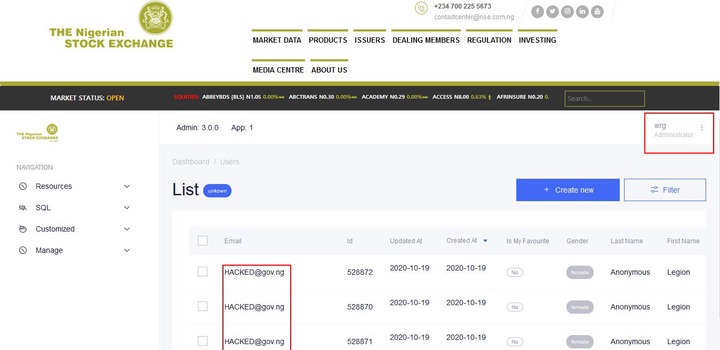 POLITICS NIGERIA recalls that the group has hacked several websites and digital assets belonging to the Nigerian Government. Several state government and agency websites have been taken down by the hackers using advanced DDOS attacks.
The Most notable attack was on the Central Bank of Nigeria. Their official website, cbn.gov.ng was totally taken off line over the weekend by the hackers. Although the bank denied the reports, Checks on their website at the time showed that the site was offline due to an internal server error.
"500 – Internal server error. There is a problem with the resource you are looking for, and it cannot be displayed," the query read. However, its since been restored back to functionality.
More to come…