#EndSARS Takes New Dimension As Protesters Blocks Road, Kills Cow
Select Language
You see new things everyday just by attending protests. Foods and most especially soft drinks are always shared at the protest ground.
Incase you haven't forgotten, someone brought snookers board to the protest ground so the protesters could relieve theirselves of stress by entertaining themselves with this game. Let's be honest, Nigerians are now as united as ever during this#endSARS Protest.
A company even brought free solar power and chargers for protesters so they could charge their phones. Toilets have also been available in some protest ground incase one has to answer the calls of nature. Some tents have been brought for those who are even planning to pass the night.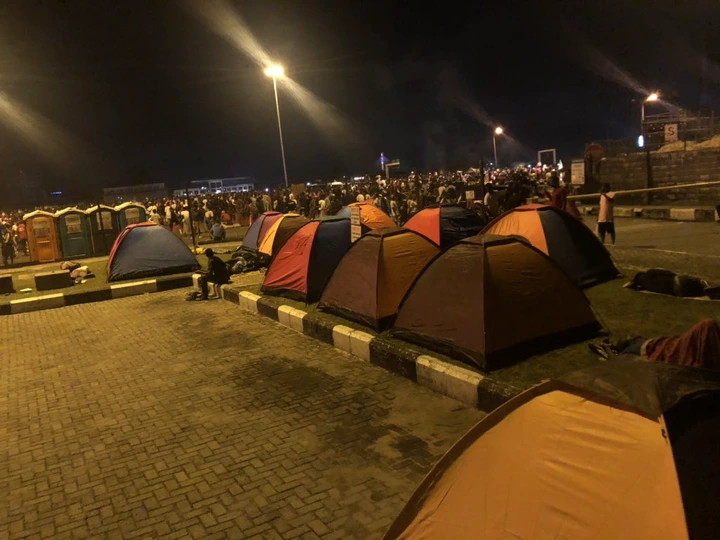 In Edo yesterday, protesters turned the road to a kitchen as they gathered firewood, brought out ingredients and began cooking jollof Rice for protesters. Here are some pictures: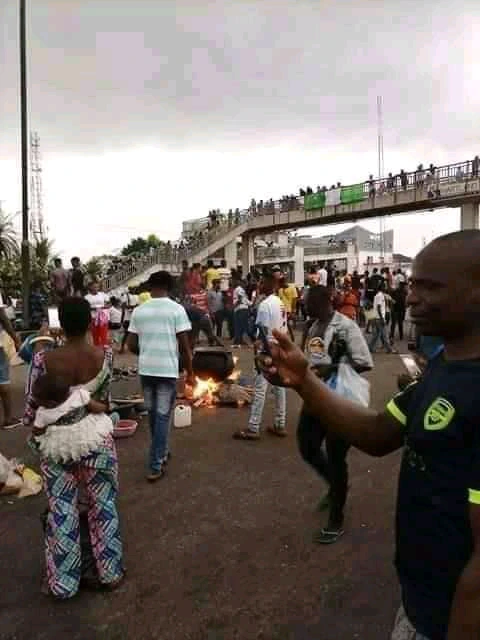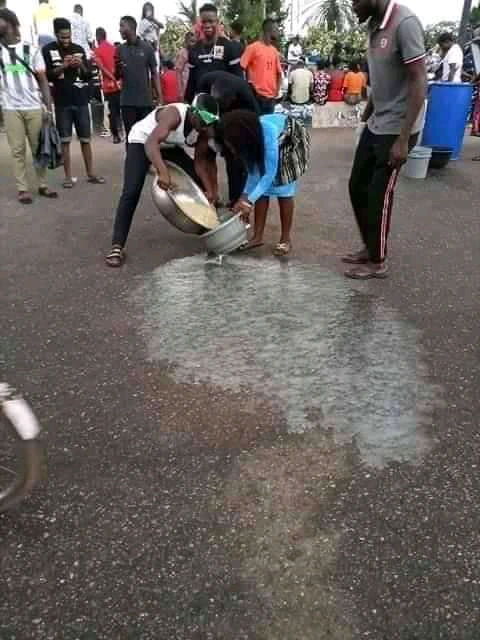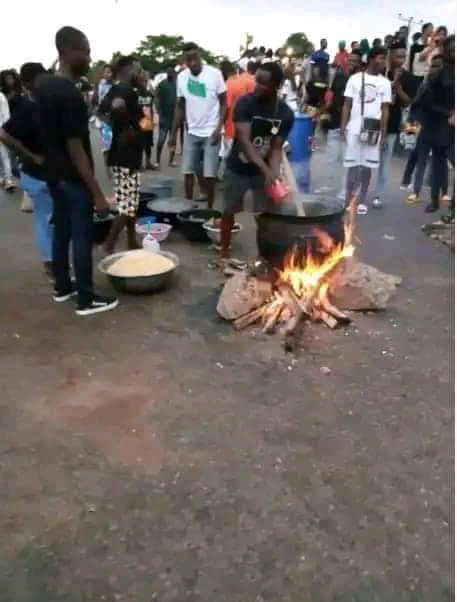 Something very similar to this happened at Lagos-Ibadan expressway, Ijebu Ode axis. The protesters came With a cow and began to prepare it for other protesters. They already blocked the major roads making it difficult for any car to pass.
It was on that same road the cow was killed, fur removed and was burnt. The intestines of the cow was removed and it was skinned by these protesters. I am not sure any country has done this. To block a busy road and start slaughtering cow.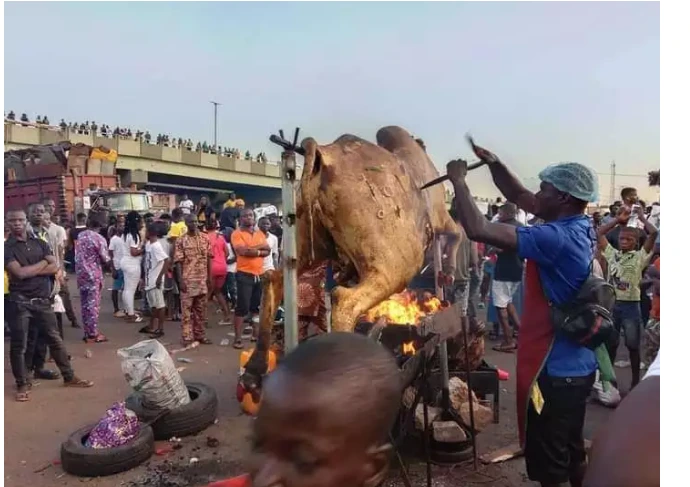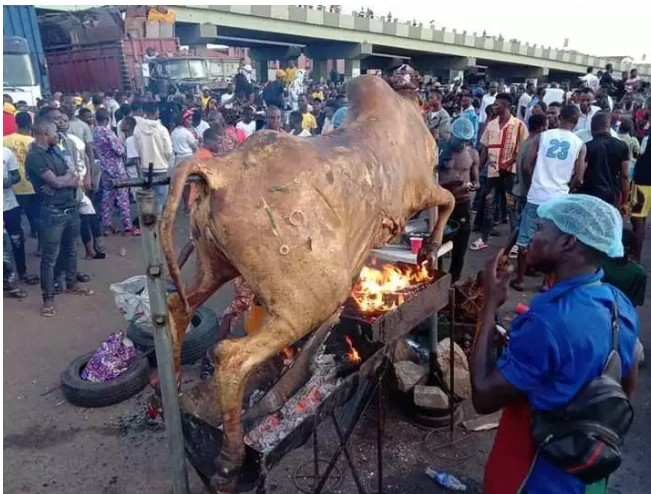 According to some people, it seems the protesters are already losing their focus and they should sit , think and realise they didn't come to eat nor drink but to Protest.
To some other set of people, these things made the Protest more interesting and this is the reason Why some youths are even present at the Protest ground. Let's hear your view.