HORROR: My Pastor Impregnated Me And My Mother – Girl
Select Language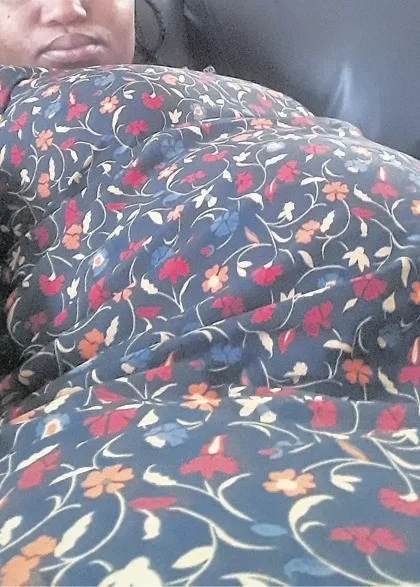 Seven months pregnant Lucy Sengati who expected to have a happy time and be happy with her family since she's expecting her pastor s child. Instead she is filled with anger and confusion because her mom Vumile Sono is also expecting the same pastor s child. Lucy who hails from Tsakane in Ekurhuleni said she was angry with her mom.
"I share everything that happens in my life with my mom. I told her when the pastor and I started dating and she seemed to be happy for me which means she was just pretending because she knew very well that she was also seeing the pastor in secret," Said Lucy. She said she feels like a fool because whenever she spent time with the pastor, she shared the details with her mother and the mother could see that she was in love with the pastor. Lucy said that her relationship with the pastor started 16 months ago and they kept it a secret and only reveal it when they were sure that its heading towards the right destination.
"The pregnancy wasn't planned, I told my mother after finding out that I was two months pregnant, I told her it was a blessing, and we were going to have fun", said Lucy. "We were going to raise our kids together and we had planned to make them look like twins. We went for check-ups and planned other baby things together, but she never told me who her baby-daddy was.
Lucy said last week she asked to use her mother s phone to call her friend and while she was talking to her friend, her mother was called outside by a friend and she decided to call pastor bae with her mother s phone and the pastor said my love when he answered.
"I dropped the call and a text from the pastor came, telling my mom how much he misses her and their unborn baby".
Lucy says she then checked other messages and saw that they had been chatting and seeing each other behind her back. She says she confronted the pastor and he confessed.
"I hate them for what they did to me. They fooled me, I started attending the church three years ago and I imagined myself as the pastor s wife", she said.
When her mother was contacted, she said she doesn't want to talk about it. "Yes, I am pregnant, but I don't like people interfering in my business. I will reveal who the father of my child is when I feel like doing so and I won't be pushed by anyone to do it now", she said.
The 40 years old pastor said he's is a man of God and he wants to do things the right way. "I know I messed up and I am willing to fix everything. I love Lucy and I care about her mother and I want them both to be happy", he said. When he was asked why he dated them both he said he was tempted as they were both beautiful. "I think we need to sit down and discuss a way forward", said the pastor.