#EndSARS: Middle Belt Rebukes Arewa Over 'War for Buhari' Calls
Select Language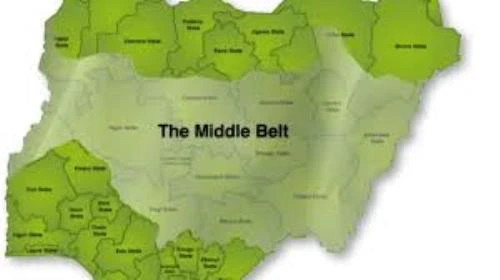 ABUJA – The youth wing of the Middle Belt Forum (MBF) has said that they will never go to war over President Muhammadu Buhari.
The youths declared that their members are currently active participants of #End­SARS protests that are call­ing attention of both national and international communi­ties to police brutality.
They explained that the current #EndSARS demon­strations are not only restrict­ed to ending SARS brutality, but also committed to making Nigeria work for all citizens across ethnic, religious, so­cio-economic and geo-politi­cal divides.
The youth wing of MBF, in a statement by their lead­ers, Comrade Nasiru Jagaba, Comrade Chris Aba, Com­rade Emmanuel Zopmal, frowned at the statement credited to the President of Arewa Youth Consultative Forum (AYCF), Mallam Yer­ima Shettima, where he al­legedly threatened the peace and unity of Nigeria over the ongoing #EndSARS protests.