#EndSARS: Okezie Ikpeazu Appeals for Calm, End to Hostilities
Select Language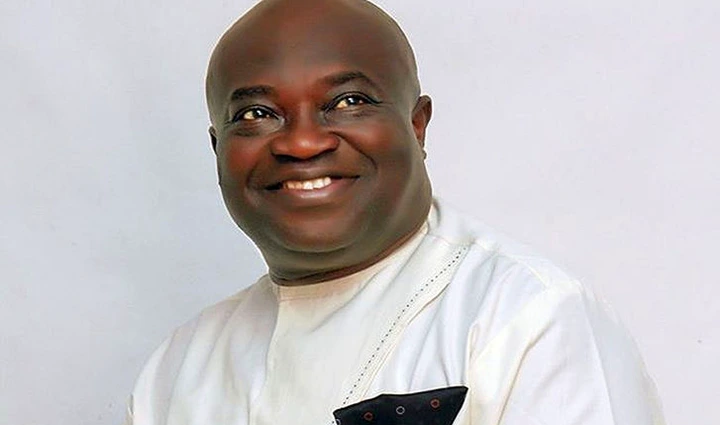 Gov. Okezie Ikpeazu of Abia has called on the protesting youths in the state to sheathe their swords and allow the government time to redress their grievances.
Ikpeazu made the call in a statewide broadcast in Umua­hia on Wednesday, saying: "I do not want any more Abia life to be lost and I am there­fore appealing for calm and good sense.
"Whatever is our person­al and collective grievances can and will certainly be re­solved."
He appealed to parents to prevail on their children "to stand down for peace to reign.
"We have to do this to avoid losing control of the situation and allow forces outside the state to have reason to un­leash death, sorrow and tears on our people," he said.
He gave assurance that his administration would continue to provide an en­abling environment for citi­zens to express their human rights.
The governor said that he understood the issues that gave rise to the initial peaceful protests and shared the pains of the citizenry.
He said that government imposed a 24-hour curfew in Aba and Umuahia as part of its efforts to manage the cur­rent security situation in the state.
He regretted any inconve­niences caused by the mea­sure, adding that government would continue to review the security situation to decide on the next line of action.
Ikpeazu asked residents to comply with the curfew, saying that law enforcement agents had been directed to deal decisively with any case of disobedience.
He said that government was focused on creating a peaceful and right ambience for economic activities to thrive in the aftermath of the outbreak of the COVID-19 pandemic.