FG Survival Fund: How to Register Your Business for Free
Select Language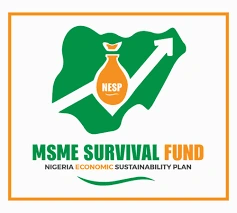 In recent times, several efforts have been put forward by the Federal government of Nigeria to aid youths, business men and women access loans and grants to start/expand their businesses.
Presently, application for survival funds which comprises of several packages such as payroll system, MSME grant, take off grant and formalization support application have been ongoing. However, the payroll system came to an end last week and has given way for another package: formalization support which promises 250,000 business names registration.
Days after formalization support programme started, many people are yet to know the procedure for application and am here to guide you.
Call or send and email to your state aggregator and indicate your interest to apply. To know your aggregator, log onto CAC website.. www.cac.com.ng to get his/her email address. Your aggregator will then direct you to the agent that will register your business name for free.
Registration is free, please don't give bribe to anyone.
Please, feel free to ask your questions.