School: Wesley University Announces Resumption Date
Select Language
Wesley University Resumption Date – The management of the Wesley University, Ondo, has announced the resumption date for the commencement of academic activities for the 2019/2020 academic session.
Wesley University Resumption Date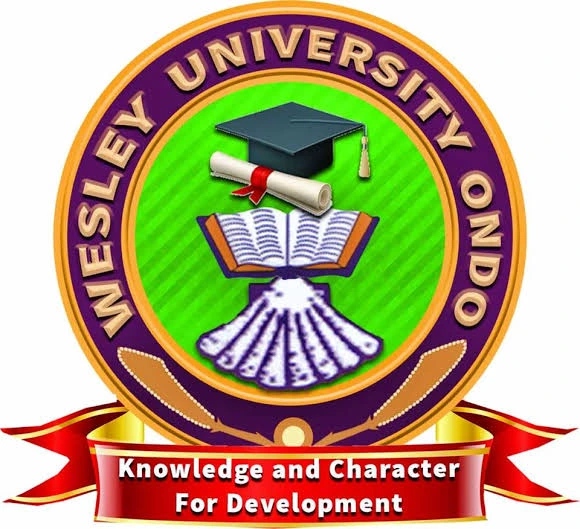 This was made know in their official Twitter handle
The official release of the school is as follows;
The Senate of Wesley University , Ondo met on Wednesday , October 21 , 2020 to take holistic consideration to issues on resumption of full academic activities in the University . Senate noted that :
The 2019/2020 academic session ran smoothly in the first semester , which was duly concluded on February 22 , 2020 , with the completion of the examinations and students vacation for first semester break
The second semester could not commence as scheduled on April 16 , 2020 due to the COVID 19 pandemic , which necessitated the order from Federal Government for shut down of educational Institutions at all levels with effect from March 23 , 2020 , at which time Wesley University students were already on first semester Vacation .
During the lockdown period , the University developed its own Learning Management System and conducted free training sessions for all students towards upscaling of ICT Skills , which Introduced them to virtual teaching and learning principles and practice , among others.
Subsequent attempts to go into full time online teaching and learning were slowed down by many students ' inability to comply with the online registration directives.
Online teaching and learning have been sustained for the students who have complied .
The recent directive by the Federal Government and subsequently , the Ondo State Government for reopening of educational institutions has called for review of consideration for resumption of full academic activities .
Consequently, the Senate resolved that Wesley University would resume tentatively for completion of the 2019/2020 second Semester activities on Monday , November 09 , 2020 Subject to normalization of the situation in the country, with respect to the #ENDSARS Protests.
Students are to note that even with the resumption , the University will adopt blended teaching modules , which will involve continuation of the online teaching and physical classroom interactions.
You will also like:  UNIJOS Postgraduate Courses for 2019/2020 Academic Session
In this regard, all registrations shall be concluded online to gain access for all academic activities.
All students are advised to ensure full compliance with the COVID – 19 protocols laid down and established to ensure safety of individual students and the University community at large.
Details on this shall be circulated for full compliance before students are allowed into the campus on resumption.
You will recall that the Federal Government shut down all school in the nation's as a result of the COVID-19 pandemic.
If you have any questions on Wesley University Resumption, kindly use the comments section below.