Messi: Barcelona President, Bartomeu Final Resigns
Select Language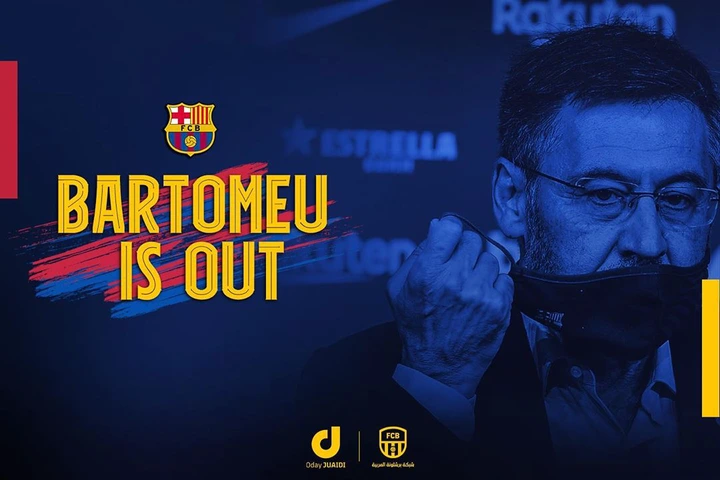 Just about a day after holding a press conference and openly saying that there was no need for him to resign, Barça's President, Josep Maria Bartomeu, along with the rest of his board, is set to step down from occupied positions. According to Goal.com, he leaves his post thanks to ongoing criticism as well as a looming vote of no confidence.
This decision made by the 57 year old, comes after several months of criticism both from the fans as well as the players of Fc Barcelona. It all began back in 2018 after the shocking loss to As Roma in the Champions league and then the voices arose when Barca were once again eliminated the next year by Liverpool in the same manner. The last straw came after an 8-2 Champions League elimination to Bayern Munich as well as Lionel Messi's shocking request to leave the club shortly after. Although the club was eventually able to tie down Messi, Bartomeu's position was still under scrutiny.
His tenure had been due to officially end next year with elections called for March. But the club's members called for a vote of no confidence in an effort to get Bartomeu out immediately.
Thankfully for the sake of the club's well-being, he is out for good now and Barça can look forward to regaining lost glory once again as they get set to take on Juventus in the Uefa Champions League this coming Wednesday.