Ovation: Fain-Kayode Reacts to Nnamdi Kanu's Interview With Dele Momodu
Select Language
The former Aviation Minister, Femi Fani-Kayode has reacted to the interview between Mazi Nnamdi Kanu and Dele Momodu. The interview was done today online via Instagram.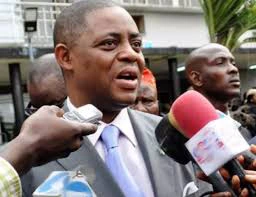 According to the former Aviation Minister (Femi Fani-Kayode) who took to his Twitter handle said the interview was interesting and he was inspired and encouraged. FFK who is a chieftain of the People Democratic Party, PDP, said that Nnamdi Kanu spoke with so much passion, courage and strength.
He also commends Kanu's on his brilliant speech, and also said that he (Kanu) cannot be underestimated and ignored. He further advised all African to listen to the interview Nnamdi Kanu had with Dele Momodu. Read Femi Fani-Kayode tweet below.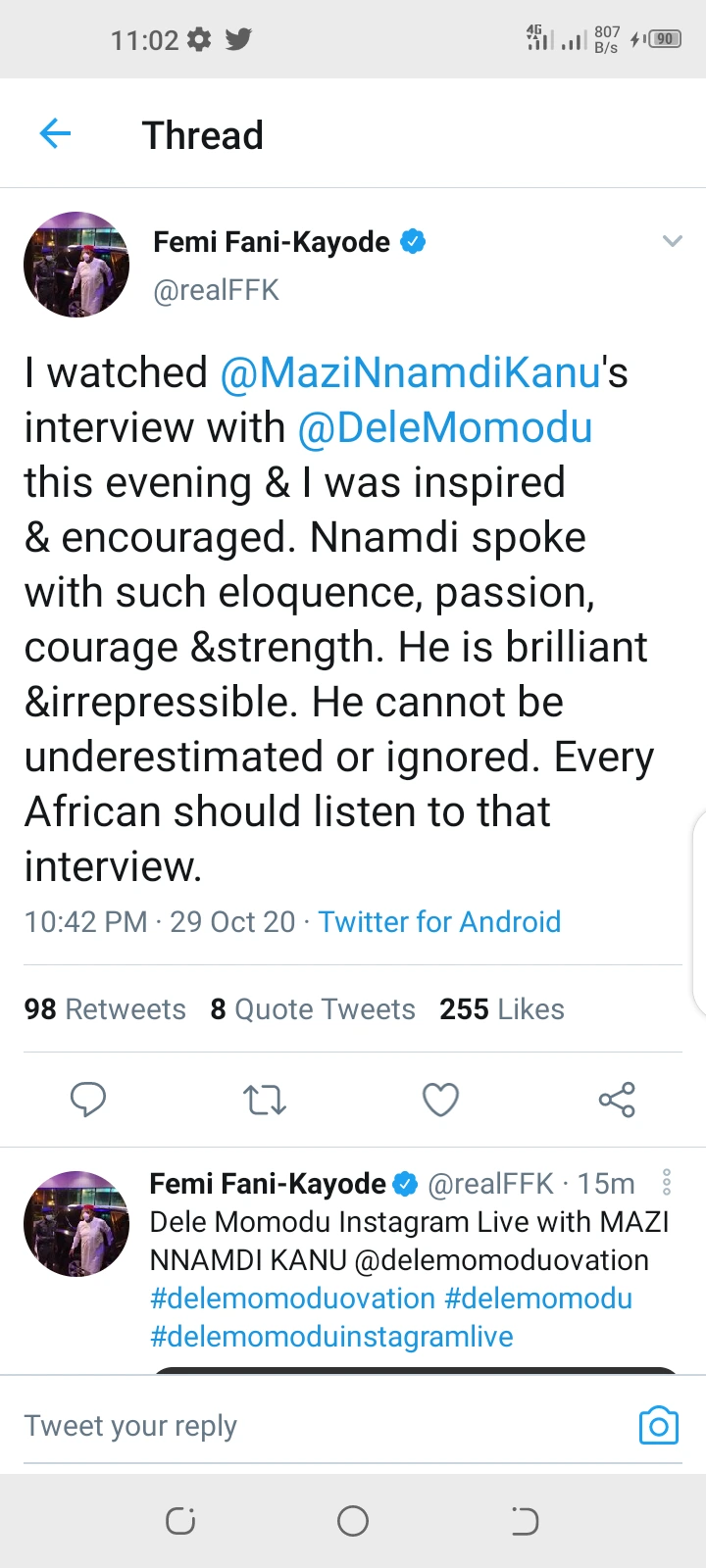 "I watched @MaziNnamdiKanu's interview with @DeleMomodu this evening & I was inspired & encouraged. Nnamdi spoke with such eloquence, passion, courage & strength. He is brilliant & irrepressible. He cannot be underestimated or ignored. Every African should listen to that interview".