2023 Presidency: El-Rufai, Amaechi Campaign Launches With Posters
Select Language
Posters of Kaduna State governor Nasir El-Rufai and the Minister of Transportation Rotimi Ameachi have surfaced in different areas in Abuja today as El-Rufai is seen as the Presidential aspirant and Ameachi the Vice.
This new development has caused arguments among people concerning the competence of the duo. People have criticized El-Rufai for failing to handle the crisis between northern and southern Kaduna following the loss of lives and properties trailing the crises.
Nigerians believe governance should be rotated and shift away from the north as the south western and south eastern regions have not been in power for over 9 years now. The Northern Forum comprising of 21 northern states declared their full support earlier this month pledged their allegiance to the Kaduna State governor saying he would be dragged to court if he refuses to contest for the 2023 elections. His running mate, Rotimi Ameachi is not also considered competent and qualified enough for the position.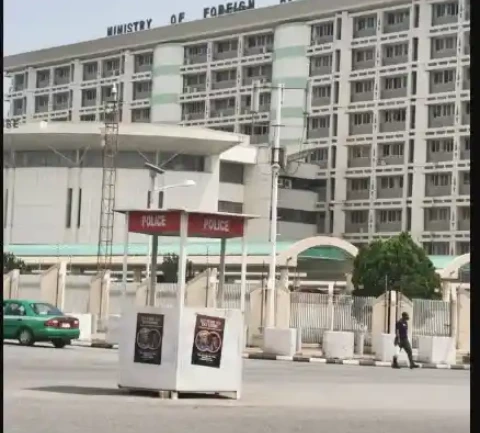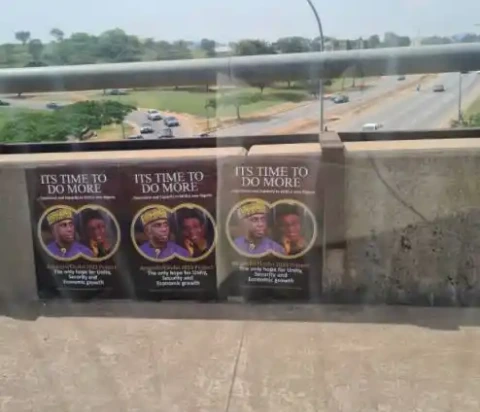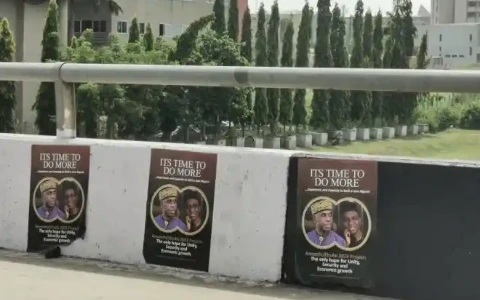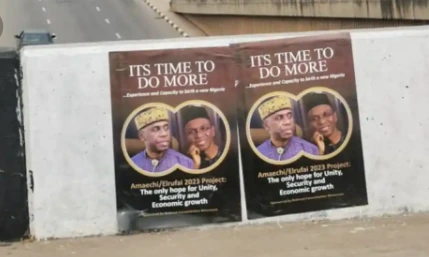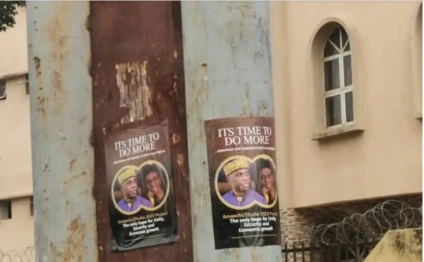 Both of members of the All Progressive Congress (APC) and due to the recent turns of events especially with the present government, a lot of Nigerians might not be rooting for the APC. While some believe the People's Democratic Party (PDP) might perform better, others believe they are all same and might still disappoint Nigerians.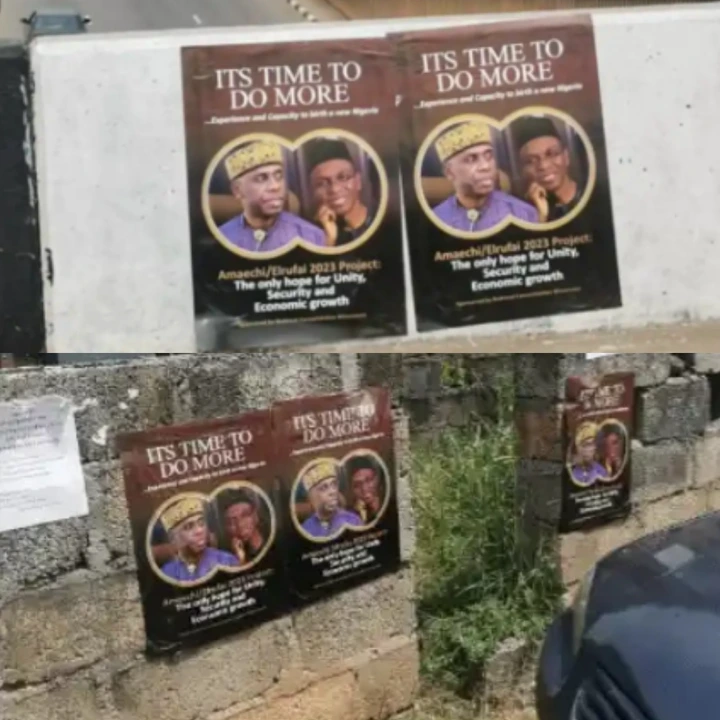 These campaign posters have flooded the streets of Abuja in a bid to create early awareness about the intention of these men for the upcoming elections.