Protect Muslims In South OR Vacate North – Arewa Youth
Select Language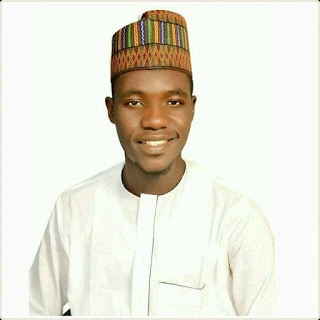 Arewa youths vanguards have issue a strong warning to the indigenous people of BIAFRA, the Ohanaeze Ndigbo and their Royal fathers.` This was contain in a statements issued by the BOT chairman of the association, Abubakar Ismail Kankara. Arewa Youths Vanguards noted the incident with regrets and was shock to receive the sad news.
The recent attack on Hausa community that leads to burning of two mosques at Nsuka local government's area of Enugu state is unacceptable and those behind the criminal act must be brought to justice as a matter of urgency. We are aware about the injustice, discrimination and dehumanization our people faced in southern part of Nigeria and this time we come to defend our people with all forces Although, Mazi Nnamdi kanu must be responsible for this act, because this is coming days after his interview with Dele Momodu.
We are calling the leadership of the Ohanaeze Ndigbo, the Enugu state governments and the IPOB to compensate victims of Nnsuka attacks, rebuild all burnt and vandalized structures and properties, tender apologies and promise to protect our people against future happening. Failure to comply with the stated conditions will result your people back home. We are given the igbo's in the north from 3rd to 24th November 2020 to vacate north honorably. Our decision is final and no room for dialogue until our people get justice as requested.
Let me reminds you something, the igbo's operate business in the north with freedom and ease, but Hausa never enjoy such in both southeast and south-south. We knows the igbo's supply highly surfiscated weapons to the north as many of them were been arrested by men of the Nigerian police and the army.
The igbo's supply highly intoxicated drugs to the north, diverting our children from their cultural orientation. We are saying enough of all this and we mean what we are saying. Allow our people to won a shops in all markets, allow our people to buy and build houses of their dream in your states or else we practice as you do. History will never forgive me if I allow such to happen to our people without me defending the armless masses of the north struggling for a means of living in part of Nigeria. I will also use this last period to warn Nnamdi Kanu not to ever mention north central from any of his cheap comments again, north is north and we stand as one family united. IPOB should be totally eliminated by Nigerian government because they are threat to national peace and unity. For reference to this, we stand to be one and we pray Nigeria last more than her enemies.