Meet CRUTECH New VC, Prof. Augustine Angba
Select Language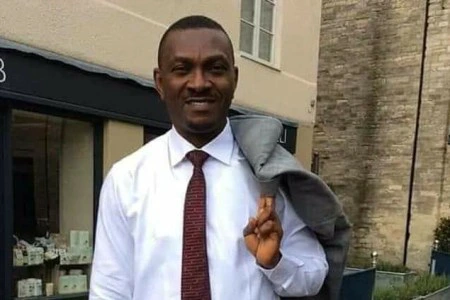 After a subdue 18 months, Cross River University of Technology, CRUTECH now has a substantive Vice Chancellor (VC) in the person of Prof. Augustine Angba.
Prof. Angba was announced as the new substantive CRUTECH VC today by the Management of the institution, Friday, November 6, 2020 after being in Acting position in the last 6 months.
Before his appointment as Acting VC to now VC of CRUTECH, Angba served as the Rector of Cross River Institute of Technology and Management, ITM Ugep.
He will run the affairs of the institution for 5 years; from 2020 to 2025.
Angba, born on 4th May, 1969 in Uchu Yache, Yala Local Government Area, is a professor of Agricultural Extension in the Department of Agricultural Economics and Extension, Faculty of Agriculture, University of Calabar.
More details to follow shortly…