ASUU Strike: Ngige Meets Senate Committee, Says 5 out of 8 Demands Met Already
Select Language
8 months and counting, ASUU strike still continues, the meeting with some federal government officials and the union on Wednesday ended in another deadlock. But the minister Dr Chris Ngigi has stated some few things of note concerning the present ASUU strike.
On Wednesday, the minister of Labour and employment, Chris Ngigi said they the federal government was addressing the strike by ASUU in a way that all other unions will be carried along. He used the word Holistically.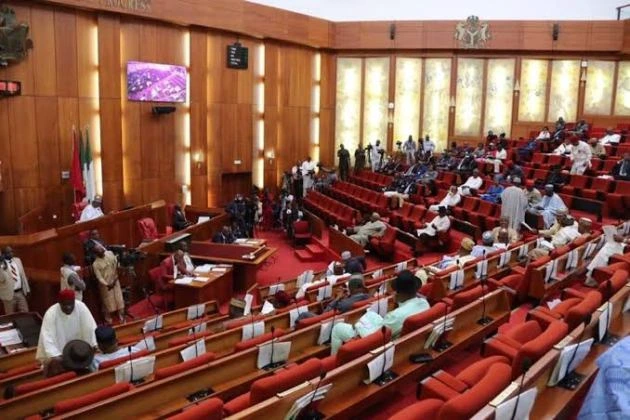 During his defence of the budget to his sector, the senators present expressed concerns towards the 8 months lingering strike action by the academic staff union of universities. Here the minister told the committee that the FG has already met most of the demands of the union.
He said that five out of the eight demands tables by the union have been met be the federal government. He also said that, presently, N50 billion have been made available per ASUU demand. In this; N20 billion is alocated to the revitalisation of universities and the other N30 billion was for the earned academic allowances.
He also said that one major issue at hand is that, ASUU wants the N30 billion for themselves alone, excluding other entitled educational unions such as NASU, SSANU and NAAT.
According to the minister's statement last night, FG cannot ignore the other unions, he said that even if ASUU call off strike, academic activities will still be obstructed as unions responsible for lecture rooms, libraries, laboratories will close their section down.
The other issue is that of IPPIS which the striking union has kicked against saying it would erode university autonomy. They brought out their own UTAS method and it is been. Analysed.
The minister also. Pointed out some advantages of IPPIS like; it has exposed those who do not pay taxes, and those who are being underpaid. Other unions have also brought out their own payment system and have faulted that of ASUU too. We are going to met again soon, to further discuss.
Problems and issues upon issues, they keep meeting the the strike keeps getting longer and longer, few weeks till 2021 and still no headway.