#EndSARS: Most Private Businesses Looted, Destroyed Where That of Igbos – Army
Select Language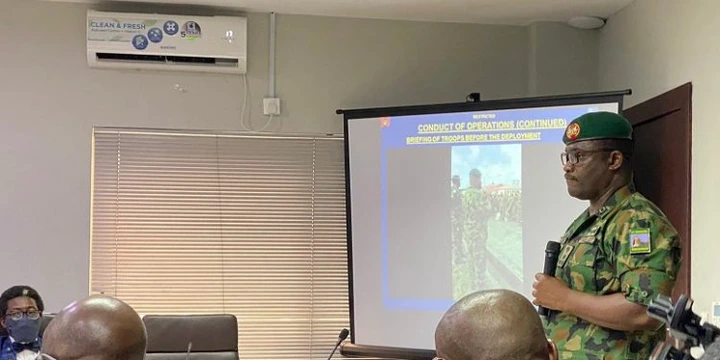 The nigerian army is testifying concerning his involvement in the end SARS Protest.
Remember,that many people were killed at lekki toll gate in ikoyi where the youths gathered to Protest against police brutality.
The nigeria army initially rejected his involvement in the shooting,but later admitted his involvement on the invitation of the Lagos State government.
The nigerian army is testifying that most business, shops looted destroyed by the hoodlums are those of the igbo extraction.
This means that most businesses owns by the igbo we're looted .
#EndSARS: Most shops plundered, wrecked were The Nigerian Army has said that the majority of the shops plundered or destroyed in Lekki, Ajah, Sangotedo and close by places were possessed by individuals of Igbo extraction.
Brigadier-General Ahmed Ibrahim Taiwo expressed this in his tesmony at the Lagos State Judicial Panel of Enquiry and Restitution for Victims of SARS related maltreatment and different issues.
What do you think about this latest Revelation.