School: UNN Announces Fees Payment Schedule Ahead of Resumption
Select Language
Welcome to this page kindly click on the follow button to follow me for more updates and articles.
After the successful conclusion of the WAEC Examinations, many students have applied for different tertiary institutions through the Joint Admission and Matriculation Board(JAMB). It is necessary for those who applied for a degree program in the University of Nigeria, Nsukka to know the amount of school fees to be paid this Session.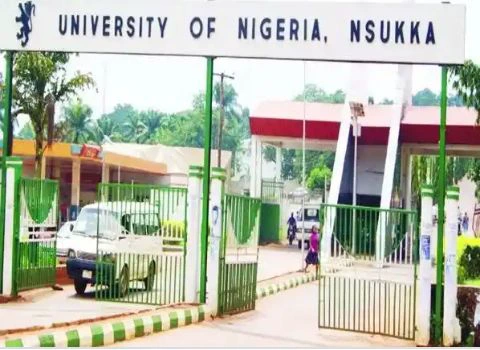 The University of Nigeria, popularly known as UNN, is considered as one of the Best University in Nigeria as it holds the record of producing prominent people in the society. The Motto of this prestigious University is to restore the dignity of man and the university has been at the edge of doing that as they can boost of producing quality graduates. The University of Nigeria, Nsukka is located in Enugu State and it offers variety of different courses with qualified lecturers.
The school fees for new and returning students 2020/2021 academic session is out and as such students who applied for a degree in the prestigious University should take note of this announcement and endeavor to pay their fees and complete registrations as quick as possible to avoid late payment charges.
UNN SCHOOL FEES SCHEDULE FOR FRESH STUDENTS 2020/2021 SESSION.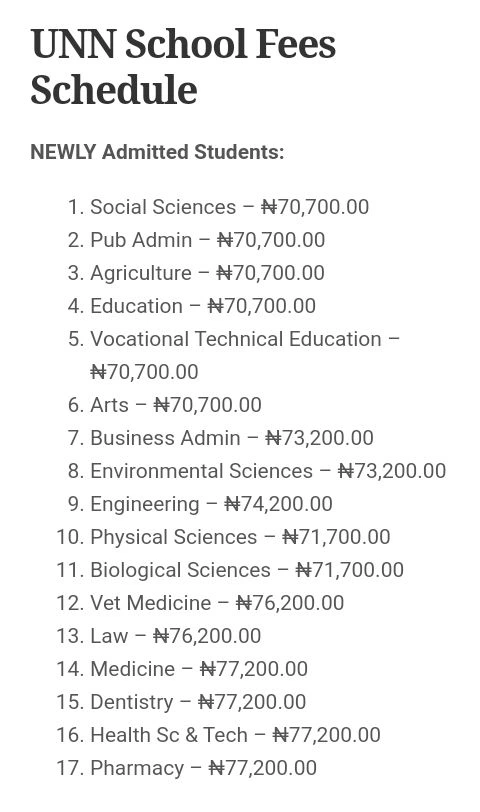 UNN SCHOOL FEES SCHEDULE FOR RETURNING STUDENTS 2020/2021 SESSION