Aftermath #EndSARS: Sanwo-Olu Thanks Igbos In Lagos for State Development
Select Language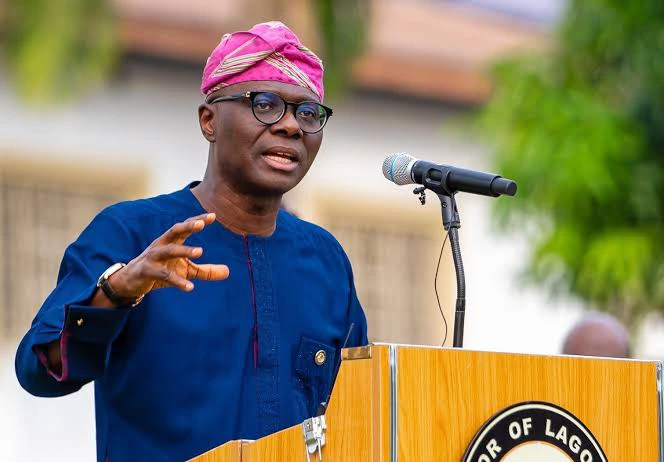 Daily time reports that Lagos State's Governor Babajide Sanwo-Olu thanked the Ndigbo residence for their diligence in commerce and their integrity in paying of bills in the state, stressing that their partnership in the progress of Lagos is ap­preciated.
On Saturday during the new yam festival hosted by Eze Christian Nwachuk­wu, chairman, Council of Ndieze in Lagos State He made remarks concerning the lagos state Ndigbo residents.
In his remarks, The governor stated that the progress in the state would not be have been achieved without the in­put from Ndigbo residents in the state.
Wale Adel­ano aide to the governor , who represented, Sanwo-Olu  , stated that regardless of ethnic affiliations— every resident in the state was regarded as a Lagosian.
During the course of presenting the governor's address, Adela­no said: "The governor does not know a Hausa man, a Yoruba man or an Igbo man. All that the governor sees is a Lagosian. Every resident of Lagos State matters to the governor, which is why we are here and he has sent his goodwill message to appreciate the Eze for his support for his administration. He wants Ndigbo to continue to sup­port the state."
Jude Idimogu, member representing Os­hodi/Isolo Constituency 2 at the Lagos State House of Assemblywere also in attendance.
Idimogu emphasized on peace and called on to the youths to shun violence and be ready to dialogue with the government on any matter.
Eze Nwachuk­wu was also commended by the chairman commit­tee of wealth creation for his hand in uphold­ing Igbo cultural values, in spite of the difficulties experienced by western culture.
He emphasized that the gov­ernor as a listening leader would be ready to respond swiftly to issues con­cerning the youths. According to him, this was the reason the governor immersed himself on youth's employ­ment in the 2021 budget, themed: "Budget of Rekin­dled Hope".