Zabarmari Massacre: Again, Sultan Attacks Buhari's Government
Select Language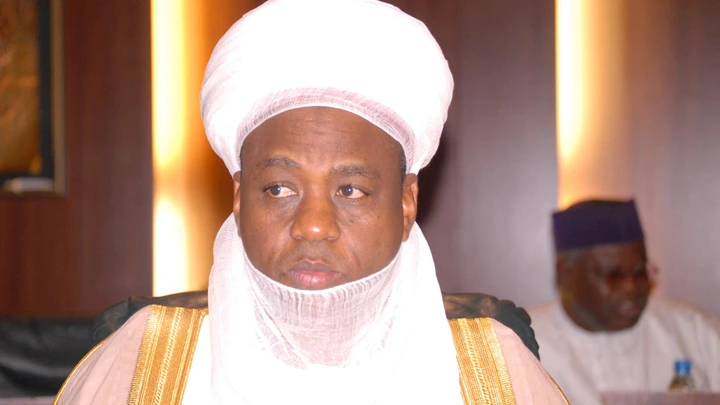 Sultan of Sokoto and President General of Jama'atu Nasril Islam (JNI), Sa'ad Abubakar, has advised the Federal Government against paying lip service to the insecurity in the country.
Reacting yesterday to the recent killing of scores of Borno farmers by Boko Haram terrorists in a statement yesterday, the co-chair of Nigerian Inter Religious Council (NIREC) lamented that the current administration had failed to live up to billing in securing life and property nationwide.
His words: "Nigerians have become so terrified, as nowhere is safe. Bandits now rule in many communities and set rules that must be obeyed.
"Unfortunately, the common man is now caught in between two contending phenomena. When he goes to the farm, he gets killed and when he stays at home, he dies of hunger.
"It should be known that this singular act of Zabarmari was a calculated attempt to instill fears among farmers and jeopardise the frantic efforts of returning internally displaced persons (IDPs) to their localities by the Borno State government under the leadership of Governor Babagana Umar Zulum."
He queried: "How long would we continue to live a life in fear? For how long can we continue to wait in vain? For how long shall we continue to condemn acts of terrorism without any concerted effort in ending them? For how long would we continue to remain indolent? And for how long can we continue to remain hopeless in a precarious situation such as what we are in presently?"
Condoling with families of the victims and people and government of Borno over the sad incident, the Sultan added: "We nevertheless, once again, call on the Federal Government to rise up to its responsibilities, and do well beyond the traditional condemnation, as lip service on security matters should stop. Nigerians are desperately yearning for concrete actions.
"We call on government to always identify with victims and places of attacks by being physically on ground to commiserate with the people. A national broadcast after the visit is very necessary. Reprimand or prosecute officials that are found wanting in the discharge of their assignment(s) so as to serve as deterrent to other nonchalant officials."
The government, he further said, should "spare no genuine effort to immediately provide support to all the affected communities, as many are now displaced, becoming internally displaced persons (IDPs) in their own land, which further speaks volumes, considering the attendant social nuances often associated with IDP camps."
In a statement issued by his spokesman, Daniel Alabrah, the governor stressed that security was too important to be politicised, urging all hands to be on deck. He commiserated with the people of Borno over the unfortunate loss of lives.