Mountain Top University Announces Resumption Date
Select Language
Mountain Top University Resumption Date for 2020/2021 Session has been Announced. Details below.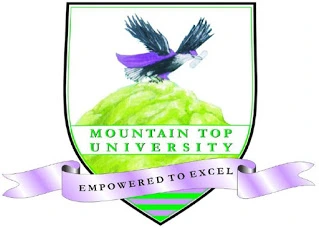 This is to inform students and parents/guardians that the University Senate of Mountain Top University has approved the resumption of first-semester academic activities from Monday, 4th January 2021.
All students are expected to be in campus and hall of residence from Sunday 3rd January, 2021. Lectures commence immediately upon resumption.
Tuition Fees
Parents/Guardians are to please note that no debtor will be allowed into the University Campus.
Covid-19 Guidelines
Students are to observe strict compliance with all COVID-19 guidelines and protocols namely: wearing of face masks, regular handwashing with soap, use of hand sanitizers, and maintenance of physical distancing.
Conditions for Accessing the University Campus
Students must come with:
Sufficient quantities of face masks for their use in the Campus throughout their stay; and
Personal hand sanitizers.
Parents/Guardians are to note this development.
Thank you.