Senator Reacts to Umahi's Claim on Cultism, IPOB
Select Language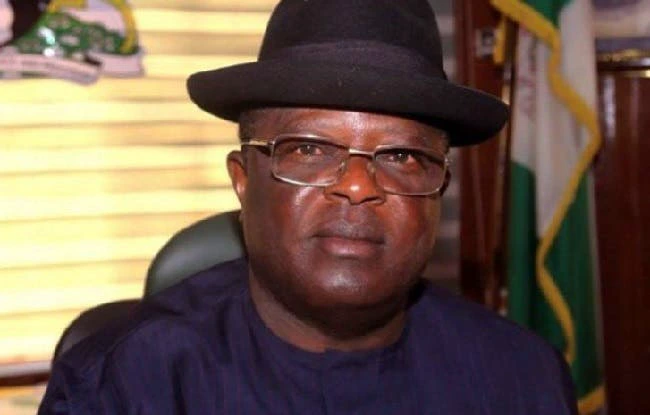 A federal lawmaker representing Ebonyi Central Senatorial zone in Ebonyi State, Senator Obinna Ogba has denied engaging cultists and IPOB to destroy the peace in his state as alleged by Governor David Umahi.
According to Ogba, he has never harboured, recruited, induced or engaged cultists for any purpose whether political or otherwise, in all his personal and public life.
Ogba, disclosed this to journalists on Thursday while condemning the closure of a private school in Ezza South LGA belonging to one of his aides, Friday Agbom by Ebonyi State government over alleged cultism practices.
According to Ogba, the act was meted on his aide to attack him, not minding the pains the students would go through.
He, however, described the act as a clear and unambiguous defamation consciously deployed to assassinate the characters of honourable and law-abiding leaders of the state without justification.
He said, " This press briefing may be termed late given the governor's pseudo apology, but the closure of Kingdom Model Secondary School, by the government (a private school established since 2004) owned by the immediate past PDP chairman of Ezza South LGA, Friday Agbom (who is also my legislative aide) 24 hours after that apology on a flimsy excuse that he organises cult activities there further triggered me to make this press briefing.
He then urged Umahi to stop being boastful and playing god as the position he (Umahi) is occupying today was occupied by somebody yesterday and will be occupied by another tomorrow.
"How can Umahi say that he made every successful politician in the state when in 2007 gubernatorial election, he was desperate to be my running mate? My Joy is that his stay in Ebonyi Government house is tenured and not everlasting or eternal. I urge him to do introspection and if he has forgotten do a recall of the political profiles of four Ebonyi sons he has tried in vain to diminish including my humble self."