Charlie Boy Blasts Those Supporting Amotekun But Against ESN
Select Language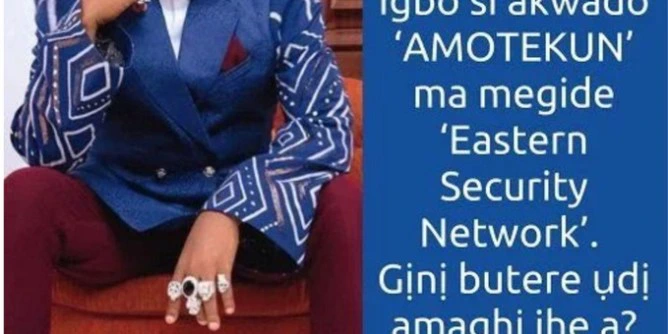 While being interviewed on BBC Igbo, veteran musician Charly Boy was asked about his views on Nnamdi Kanu's Eastern Safety Net. He said: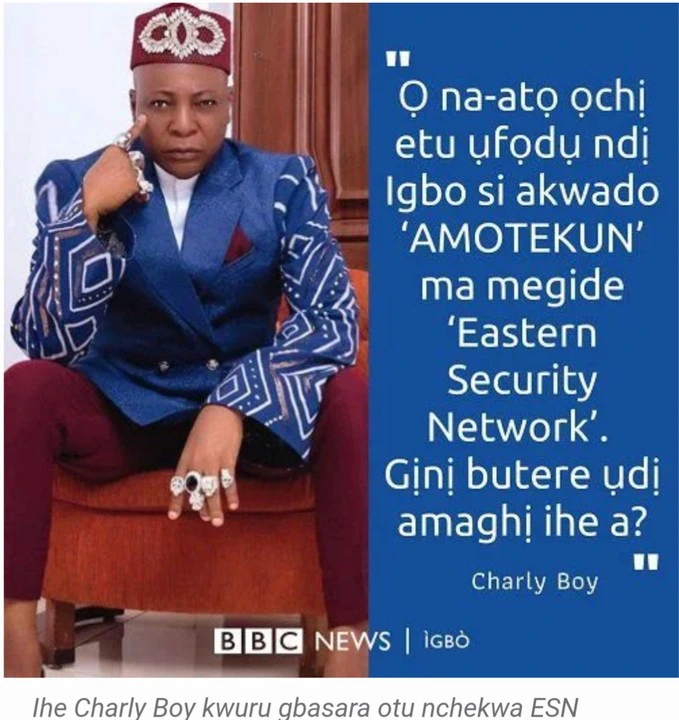 O na to ochi etu ufodu ndi Igbo si akwado "AMOTEKUN" ma megide "Eastern Security Network". Gini butere udi amaghi ihe a?
Translation:
It's funny how some Igbos support "AMOTEKUN" but are against "Eastern Security Network". What has caused this level of stupidity?
Charly Boy went on to endorse the new security team