Post Strike: FUTO Announces January 24th Resumption Date
Select Language
FUTO: Federal University Of Technology, Owerri (FUTO) Resumption Date For 2019/2020 Academic Session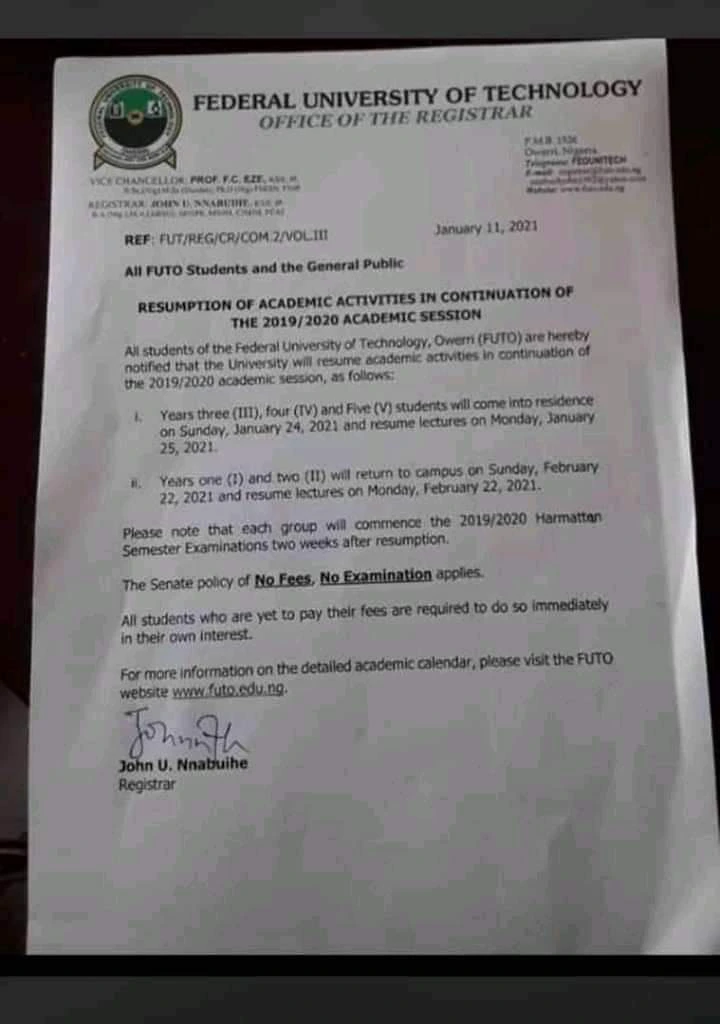 The announcement for resumption of academic activities is generally meant for all FUTO Students and the general public. The management of FUTO has publicised their resumption through the letter drafted on January 11, 2021. The general public and all Students of Federal University Of Technology, Owerri (FUTO) are hereby notified that the University will resume academic activities in continuation of the 2019/2020 academic session.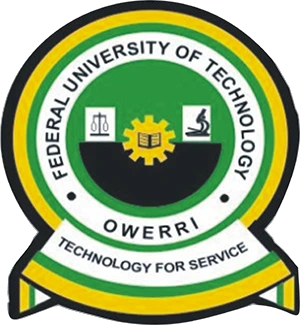 The resumption date is specifically different for all the University levels. The letter States that year three(III), Four(IV) and Five(V) Students will come into residence on Sunday, January 24, 2021 and resume lectures on Monday, January 25, 2021. On the other hand, year One(I) and Two(II) will return to campus on Sunday, February 21, 2021 and resume lectures on Monday, February 22, 2021.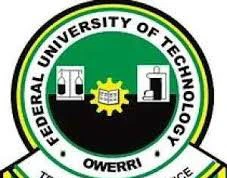 For more details and enquires on the detailed academic calendar, kindly visit the FUTO website: http://www.futo.edu.ng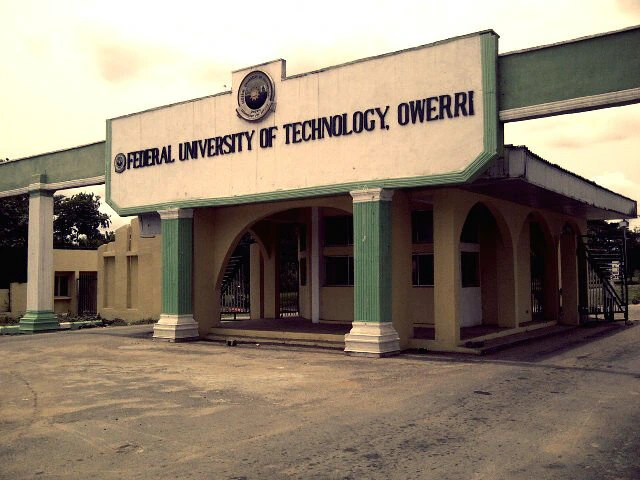 The University of Technology, Owerri (FUTO) is a federal government University located in Owerri west, Imo State, Nigeria.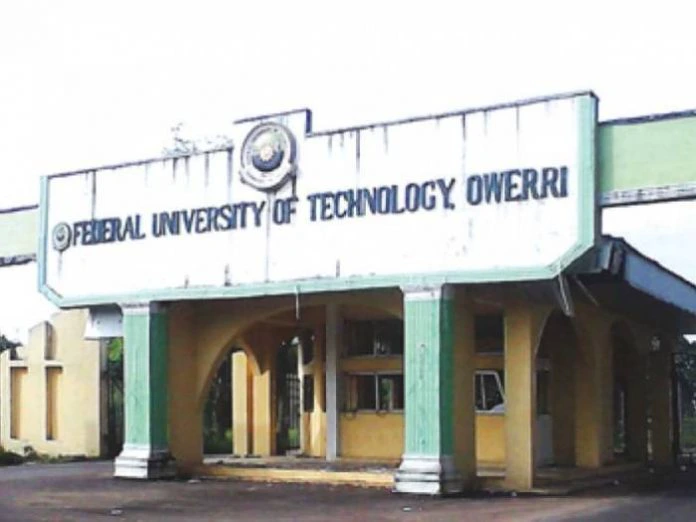 You're required to disseminate this information to others and remember to follow us for more updates. Thank you.