Security: ESN, Police Clash in Imo State
Select Language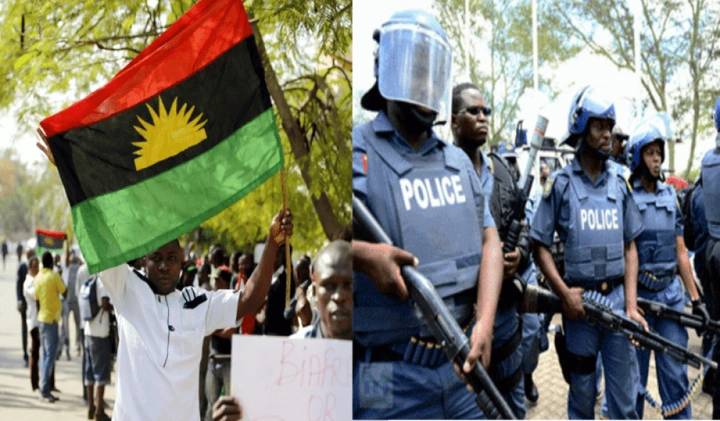 The Eastern Security Network created by Nnamdi Kanu today in Imo State square up with the Nigerian Police, Both security forces open fire at each other lately on Friday.
Leader of the IPOB Mazi Nnamdi Kanu confirm the occurrence via his official Facebook page.
In his words, he asserted
#Zoo people should tell their IG of Police, Hope Uzodinma and any other foolish governor in the East daft enough to send security forces in search of #ESN that they too will meet a similar fate or worse.
Next time they should come with that derelict attack helicopter they borrowed from Pakistan or better a fighter jet, only then shall we prove to them how prepared #ESN is. This is a mere appetizer, I am sure the main course will be served soon.
Anything found in the bush is bush meat.
An anonymous user was able to capture and upload a the video, See video below