Accident: AAUA Receives Condolence Message From Dangote
Select Language
Following the recent problem caused by the Dangote Long vehicle at AAUA, Ondo State , the anagement of Dangote Cement has written a condolence message to the AAUA management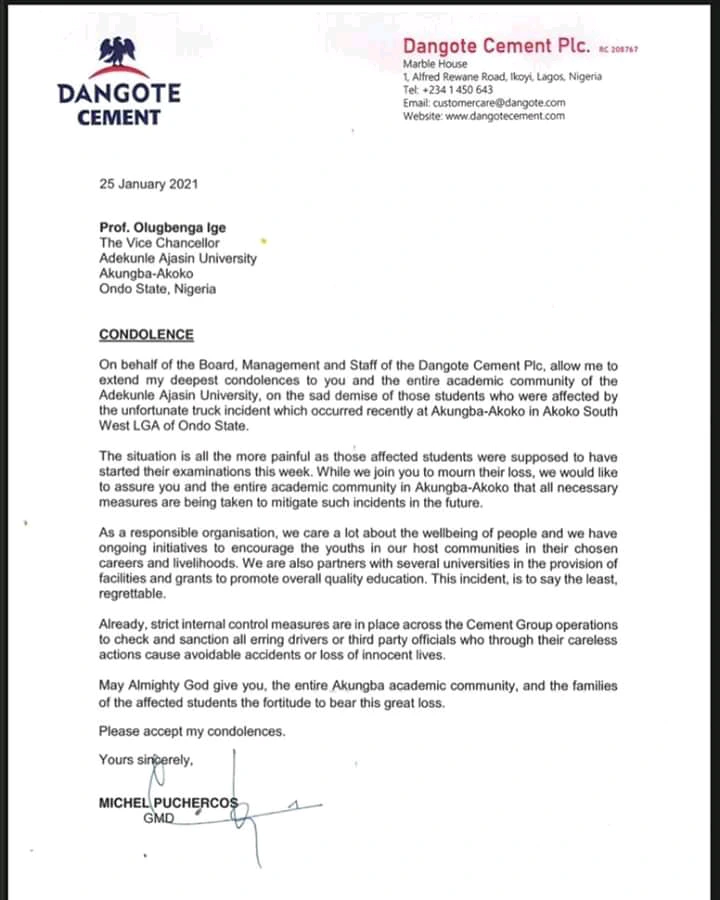 Meanwhile, The Chairman of the Emerging Political Platform of Ondo, Prince Poroye Biyi Bill, has expressed shock at the unfortunate calamity of Akungba that claims many lives young Nigerians and future leaders of this country.
He also plead to the people of Akungba to cooperate with the governor of Ondo state in his efforts to control the situation.
Whho knows may be because of this attacks that made the company write the condolence message. Few hours ago, some people had even lamented that the company abandoned Four students without asking for their relatives in the hospital.
Now that they have written their condolence message , let's see what follows again .
It will be very ok if the Dangote Cements know the details of those involved in the incident . Then support government to AAUA to provide solution to the point