Oduduwa Nation: No Going Back On Yoruba Independence – Igboho
Select Language
Sunday Igboho for some time now have been making rounds on the internet largely due to his tenacity and actions in fighting and defending the Yoruba land against herdsmen attacks.
And though, last month he was at the verge of being arrested nevertheless, that didn't in anyway deter him from till being a freedom fighter for the Yoruba Nation.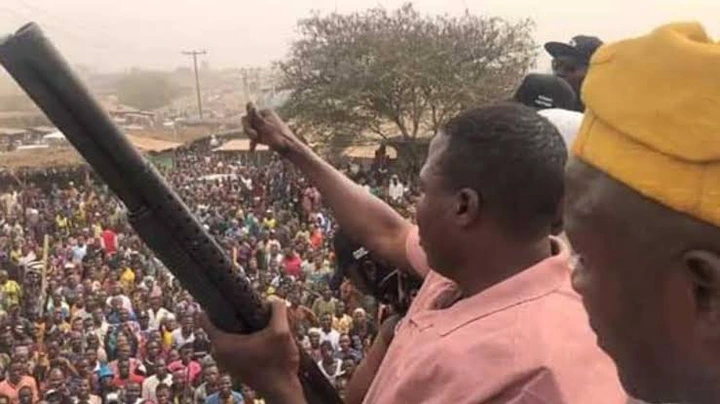 Again today amidst the fuel uproar, he has come out to lend out his voice in defending the Yoruba land, but his moves this time is not against the Killer herdsmen or the Fulani's, rather he have called for a referendum for the Yoruba Nation.
According to him in the statement he released via his spokesperson, the Yoruba people now knows what they want, which is a Yoruba Nation and to this there's no going back on it pursuit.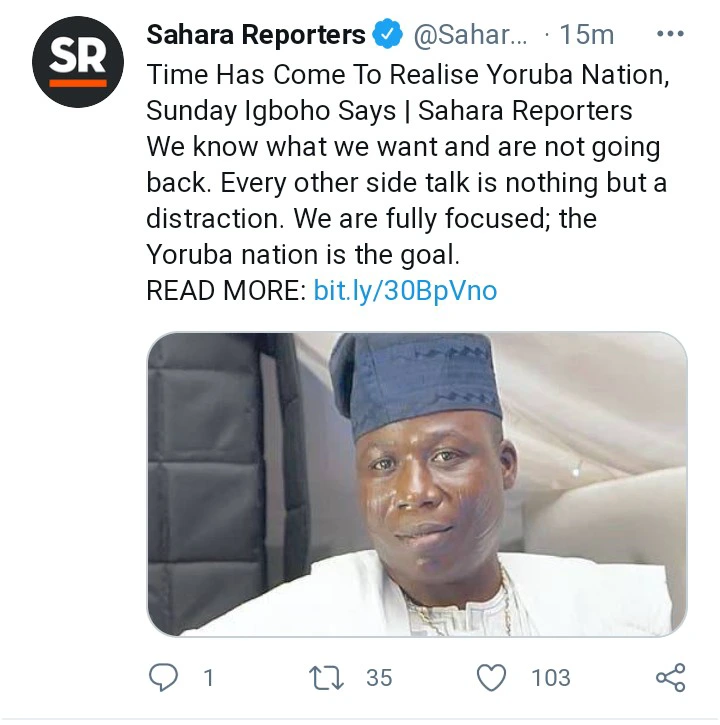 He also went further to say anyone willing to support the agitation for the Yoruba nation is highly welcomed.
This will definitely put him along the same line with Nnamdi Kanu who is also fighting for referumdum of the Igbo land and can equally make the government to forcefully arrest him. What do you think this?